Families continue to recover from flood waters
Posted:
Updated: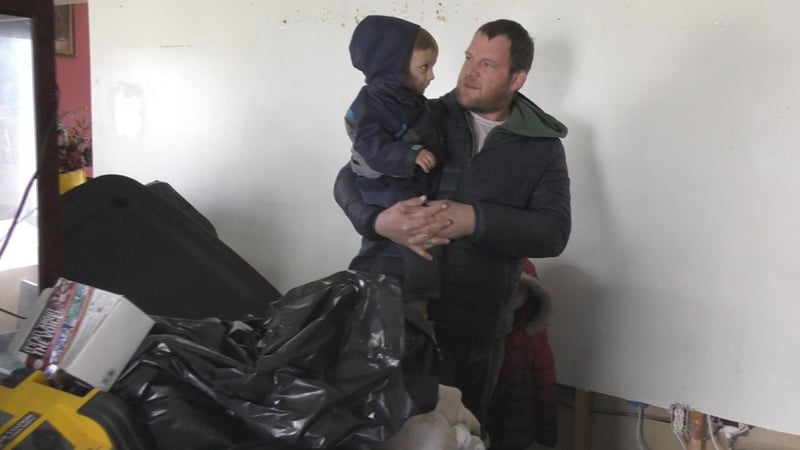 WATSEKA, Ill. (WAND): Families in Watseka are continuing to recover from flood damage.
One family describes their current situation as helpless.
"Well, this [kid] keeps saying can we go back home," Jason Marr says of his two year old. "And I keep saying no we can't go back home yet."
The effects of last months flooding haven't drifted away. The Marr family had to be evacuated after four feet of water entered the home.
"There was water coming down the street and by morning it was, like, full," Marr says. "I mean, it was over my waist."
Using pumps and towels, the family with six children tried to keep things dry.
"Once the basement filled up, it started pouring into [the kitchen]," Marr says.
That's when the family of eight went to the red cross shelter, where they stayed for about a week.
"We didn't have flood insurance, we've never flooded in this house," Marr says.
The Marrs feel stuck. A church group helped gut the home but the family doesn't know how they will repair all the damage.
"We've had to throw away toys, appliances, clothes, all the cabinets got gutted, all the flooring got gutted," Marr says. "A lot of the dry wall and the furnace and the water heater, all that stuff, I mean, there's just a lot that went in the trash. A lot."
They found a home to rent in the meantime and have created a GoFundMe to try and raise money. You can support them here.
They say there's just as many neighbors in the same boat.
"A lot of people need help, a lot of people," Marr says. "There's a lot of people that didn't flood before that need help with repairs and stuff like that."
If you are wanting to donate and help families effected by the flood, monetary donations can be sent to the Iroquois County long term recovery committee at the First Trust and Savings Bank.