Accused Fed impersonator speaks in court docs
Posted: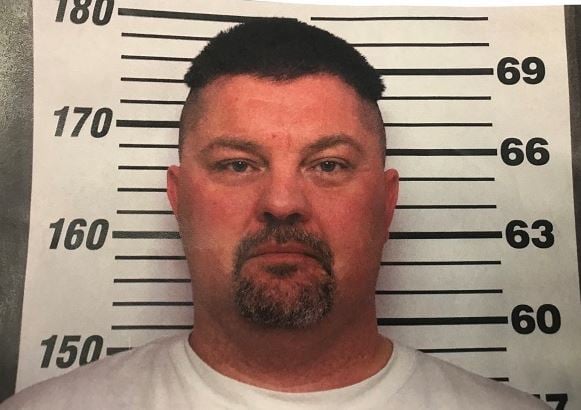 PARIS, Ill. (WAND)- The man who allegedly showed up at the Edgar County Sheriff's office armed and asking for help arresting county leaders is now asking a judge to file charges against sheriff's deputies and the State's Attorney.
In February, sheriff's deputies say Justin Hefner, 40, of Terre Haute, Ind., came to the Edgar County Sheriff's office and said he was a federal agent and needed help arresting some people from Paris. He was wearing an outer vest with a badge and a holster with what turned out to be a BB pistol showing.
Authorities say Hefner was wearing body armor with a ½ inch steel plate inside, was carrying handcuffs, mace and a bullet-proof vest. Deputies said they found an AR-15 in Hefner's car. The gun was equipped with optics, bump stock, quick magazine release and a bi-pod.
In a series of hand-written motions filed Monday, Hefner writes he is now representing himself in court.
In one motion, Hefner asks that his next hearing be set sooner. He writes that he had been telling the truth about his involvement with the Department of Defense and pointed to the registration of his organization, Constitutional Wounded Warriors, with the Small Business Administration.
Hefner also filed motions to bring charges against the Paris Police Department, Edgar County Sheriff's Deputy Dee Burgin and a Deputy Smith. In those motions, Hefner writes that all three had interfered with a national security investigation, plotted corruption, and protected a citizen "who was getting investigated about the national security issue."
In yet another motion, he asks for charges against State's Attorney Mark Isaf for filing charges against him.
"I was investigating National Security Breach in this state, county and city and was arrested for it," Hefner wrote in the motion regarding Isaf. "The FBI took the case over to investigate. The States Att. Isaaf (sic) has charges against my company that are false."
Hefner also included with his motion a copy of his discharge from the VA hospital in Danville. According to the document, Hefner entered the hospital February 21, after his arrest, with an admitting diagnosis of "Mood DO due to TBI and PTSD chronic Psychosis due to General Medical condition." The paper shows Hefner was discharged March 14.
Hefner faces charges of impersonating law enforcement. At the time of his arrest, Sheriff Jeff Wood said he believed the incident that led to Hefner's arrest was "more of a mental health issue."