Effingham surgeon crafts colorful mosaic
Posted: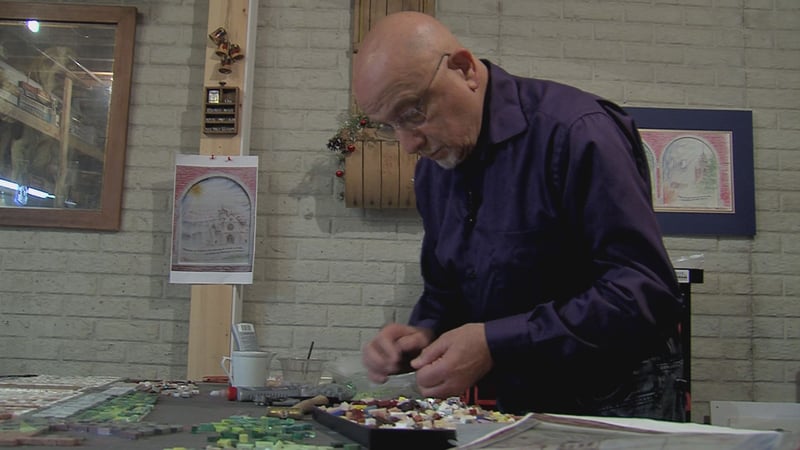 EFFINGHAM, Ill. (WAND)- At St. Anthony's Memorial Hospital, Dr. Ruben Boyajian uses his hands to heal.
"I'm a board-certified general surgeon with a lot of interest in sub-specialty cancer care, particularly breast cancer," Boyajian explained.
In his off-hours, Boyajian uses those hands to create
In the past, he's made finely-detailed gingerbread houses.
In recent months, he's built the first in a series of three 10-foot-tall mosaics through a painstaking process.
"I enjoy the concentration, the quiet atmosphere," Boyajian said. "I'm blessed with a nice family, a nice studio. It's time for detail work, also being patient and being respectful of the talents God gave us."
The mosaics are made using enamel glass pieces.
"You get possessed with it, like any artwork," Boyajian said.
The three mosaics are destined for three large arches at the hospital. Designed by Boyajian, they are based on a poem by St. Francis of Assisi called The Canticle of the Sun.
"I've always had a great admiration for St. Francis: a good Christian man, but also an ecologist," Boyajian said. "He had a lot of respect for the environment, God's creations: the animals and the wind and the fire and the rain."
Wednesday, Boyajian and others at the hospital unveiled the first in the series, a mosaic depicting the sun and sky and the basilica dedicated to St. Francis. Subsequent mosaics will also show the history of the hospital.
"It's a complex world, and I think that this … I find it inspirational," Boyajian said. "I hope people, as they see it, they'll stop and think of how this all developed."