Saturday Night Highlight/Score Zone: 5/26
Posted: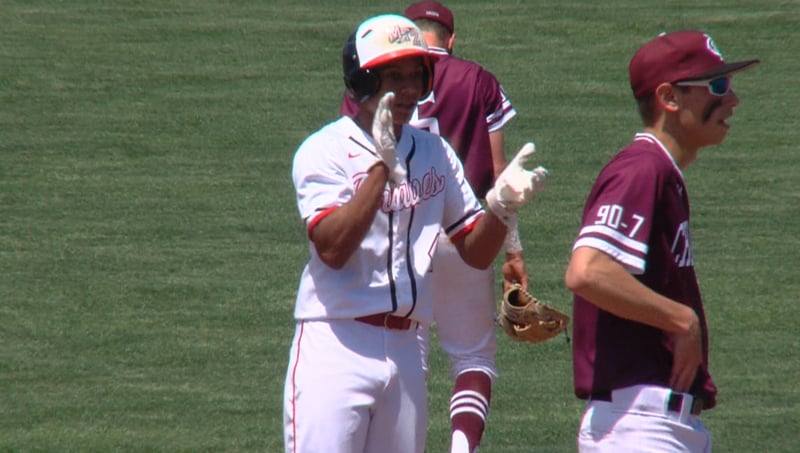 It was do or die for thirty teams in the WAND viewing area as the high school baseball and softball playoffs continued Saturday.
Scores from every single team can be found below, click the video above for highlights from SJ-O vs. Maroa-Forsyth, Mt. Zion vs. Central, Teutopolis vs. Staunton, and a recap of Okaw Valley's wild game with Salt Fork.
1A BASEBALL
Okaw Valley 16, Salt Fork 7 (Danville sectional championship)
Nokomis 2, Valmeyer 4 (Greenville sectional championship)
Neoga 6, Altamont 7 (St. Anthony sectional championship)
2A BASEBALL
Tuscola 10, Olympia 0 (B.C.C. sectional championship)
Staunton 1, Teutopolis 6 (Flora sectional championship)
Quincy Notre Dame 1, Pleasant Plains 6 (Pleasant Plains sectional championship)
3A BASEBALL
Mt. Zion 3, Champaign Central 2 (Champaign regional championship)
Effingham 6, Mattoon 5 (Charleston regional championship)
Glenwood 4, Jacksonville 3 (Glenwood regional championship)
Rochester 11, Southeast 1 (Rochester regional championship)
1A SOFTBALL
Dwight 2, Argenta-Oreana 3 (Dwight sectional championship)
Windsor/SS 5, Cumberland 0 (St. Anthony sectional championship)
2A SOFTBALL
Maroa-Forsyth 2, St. Joseph-Ogden 6 (GCMS sectional championship)
Williamsville 2, Alton Marquette 0 (Gillespie sectional championship)
Casey-Westfield 9, Tuscola 2 (Casey-Westfield sectional championship)
3A SOFTBALL
Charleston 5, Effingham 0 (Charleston regional championship)
Paris 7, Glenwood 10 (Lincoln regional championship)
Mahomet-Seymour 9, Rochester 3 (Mahomet-Seymour regional championship)