Soldier killed in Vietnam honored with monument
Posted: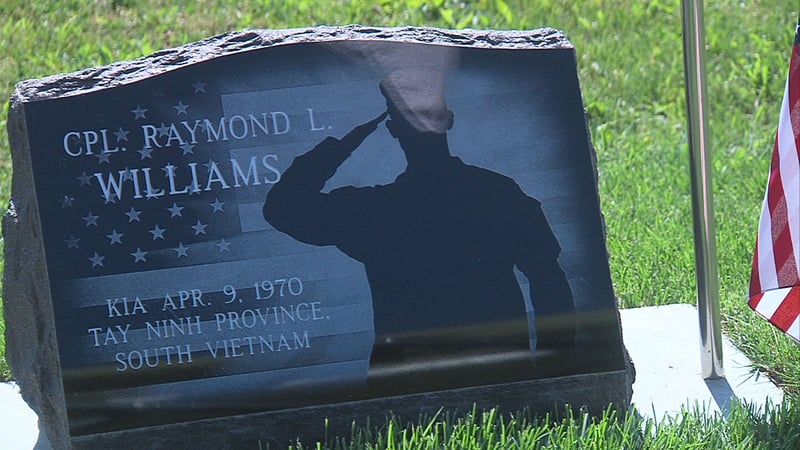 TRILLA, Ill. (WAND)- Dozens of people gathered at rural Beals Cemetery Monday to dedicate a new monument to a Neoga soldier killed in Vietnam.
Corporal Raymond L. Williams died April 9, 1970 during a grenade attack.
Last year, his childhood friends Norm and Sue Romack visited Beals Cemetery and looked for his grave. When they found it, they were surprised to see no mention that he was killed in action.
"There's a small stone on the grave site, a government-issued stone that had his basic information, but there's no information on the site saying that Raymond was killed in Action in Vietnam," Norm said.
The couple immediately requested a flag for the grave, which lacked one at the time, Norm said. Then, they approached Neoga American Legion Post 458 and the Sons of the American Legion and raised money to install an additional monument at the gravesite.
At the Memorial Day event, they dedicated the new monument and installed a Gold Star medallion at the grave of Williams' mother.
"As we went through the project, I learned that some of the fellows that served with Raymond still carry a lot of grief," Norm said. "We've made dozens of trips up here over the last six months. It gets easier for me every time to see it. And I hope that's what it does for some of these other guys."
The Romacks say they are putting leftover money from the monument effort into a fund to help veterans in need.