No sign when Lake Paradise will go back to normal
Posted:
Updated: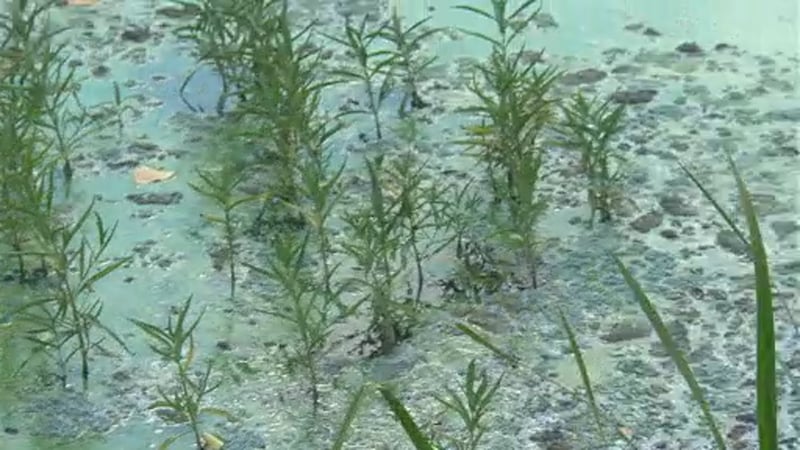 MATTOON, Ill. (WAND) - Lake Paradise is usually the place to go fishing and kayaking, but it didn't appear that way for the past week.
When the wind blows, people who are around the lake said it doesn't smell like 'paradise' either. One Mattoon man said he's never seen the water saturated 'in green' nor has he seen blue-green algae. Mike Fuller recalled the moment he first saw the algae.
"I thought 'what in the world is this'," Fuller said. "You really did not want to be outside. The odor was so bad."
Fuller said the algae became worse. Leftover algae was still standing in Lake Paradise and Fuller said the stench travels when it [the algae] moves across the water. At first when he saw the scum floating on top of the water, Fuller thought someone was responsible for it. Actually, the city of Mattoon said it was a case of mother nature running its coarse.
"What feeds the algae is fertilizer from farm fields," said Dean Barber, who's with Mattoon's public works.
With the amount of rain central Illinois had, the fertilizer would wash off into the lake. Barber said he algae fed off the nutrients from the fertilizer.
"It's not something we've experienced before," Barber said.
Paradise isn't safe for swimming until further notice. Barber said there's no telling when Lake Paradise will go back to normal. In the meantime, Mike Fuller expressed how he wants Paradise to live up to its name again.
While the water isn't safe for swimming. Barber said fishing is still allowed, as long as one washes the fish.