Champaign officers team up for active shooter training
Posted:
Updated: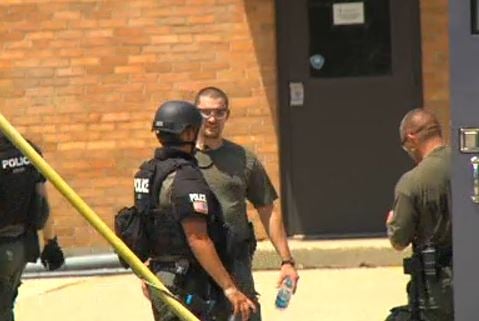 CHAMPAIGN, Ill. (WAND) - Resource officers and Champaign police teamed up with a S.W.A.T team to learn what to do in active threat scenarios.
Champaign police officer Sean Ater says so far this week, officers have completed 40 hours of training.
"The first three days we had our resource officers come together and go from the beginning, taking baby steps, to when a shooting happens in a school or business," Ater says. "We're taking it from the beginning, all the way up until how to get victims out."
Ater was selected to be a part of training program put on by the state. The active threat master instructor course teaches officers what they need to know in an active shooter situation.
"They picked 40 officers in the state, and put us through urban assault training to active shooter response, so we can bring it back to our departments," Ater says.
The programs goal is to get all state officers on the same page.
"When we respond to a shooting and someone from another community responds with us, we are all doing the same tactics," Ater says.
According to Ater, in most school shootings, a school resource officer is usually the one that stops the threat.
"We' ve been doing drills, room entries and movements to treat victims with wounds and causalities," Ater says.
Officers say they are ready for an emergency situation.
"We're now shifting gears and focusing a lot more time on active shooter responses because that's kind of the way the world is shifting toward."