Decatur announces possible interim city manager
Posted:
Updated: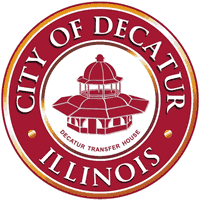 DECATUR, Ill. (WAND) – The Decatur City Council announced it is considering promoting from within for an interim city manager.
Billy Tyus, who in the last year worked as deputy city manager, will be considered for the interim job as the city searches for a permanent replacement for Tim Gleason. Gleason recently announced plans to become Bloomington's city manager.
The city council says it will consider Tyus at a Monday night meeting.
Before working as deputy city manager, Tyus spent over six years as assistant city manager for development services. He has also worked as assistant city manager for public information, assistant to the city manager and public information officer. He has over 22 years of experience in government, media, community engagement and economic development. Nearly 18 of those years were spent in Decatur.
A press release says Tyus has played a large role in the "overall administrative operations" of Decatur in the last several years. Tyus helped in a community revitalization project and the negotiation of multi-year agreements with city bargaining units.
The city council plans to take public input in the city manager search. The release says a link where people can submit opinions will be available soon. Thoughts on the search can be mailed to:
Decatur City Manager Input
C/O/ Mayor Julie Moore Wolfe
1 Gary K. Anderson Plaza
Decatur, IL 62523
The city says a search firm will be hired to lead the search effort.