The manhunt in Edgar County has ended
Posted:
Updated: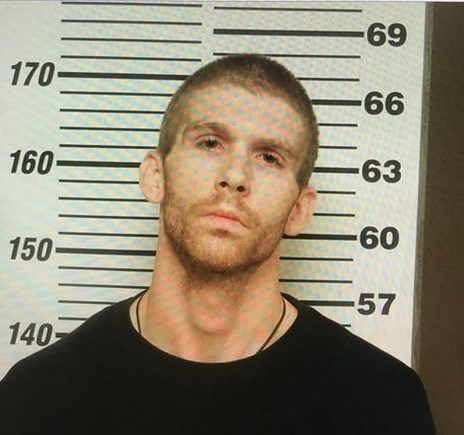 KANSAS, Ill. (WAND)- Edgar County Sheriff's Officer says they found Benjamin Hornbrook late Friday night.
Edgar County Sheriff's Office was on a search for Hornbrook after an encounter he had between a local government watchdog.
Kirk Allen, who covers local affairs as part of the Edgar County Watchdogs, said his wife and mother-in-law called him after finding two strangers, a man and a woman, hanging around their family's property in rural Edgar County.
"I came down and they were sitting across the street," Allen said. "As soon as I looked at them, I knew we had a problem, so I called 911, the Edgar County folks. The deputy came out about 20 minutes later."
When the deputy arrived, the man took off, Allen said. A local farmer arrived with a drone to search, as did the sheriff's department's K9 unit, but they were unable to catch the man, according to information from the sheriff's department.
Authorities have since identified the man as Benjamin Hornbrook. He is wanted in Indiana on an escape charge and in Edgar County for possession of stolen property, according to the sheriff's department.
Hornbrook left behind his female companion, identified by authorities as Manuella Luna. Luna faces charges of burglary and trespassing. Allen reported finding damage at the family's property from an apparent attempted break-in. He also reported finding signs of a break-in at a nearby church.
"Within the past six months, this is the second time we've been broken into, both our property and the church," Allen said. "It seems to be part of the pattern we're seeing with drug addictions."
As of Wednesday afternoon, authorities told WAND they had not yet found Hornbrook.