Jury trial waived in school shooting case
Posted: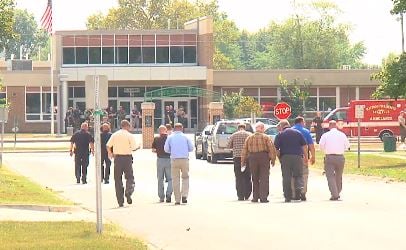 CHARLESTON, Ill. (WAND)- The teen accused of opening fire inside Mattoon High School last year waived his right to a jury trial at a hearing Friday.
Ordinarily, juvenile cases do not go before juries at all and are decided by a judge, but because the case involves extended jurisdiction for the juvenile court, the teen could choose a jury trial, explained State's Attorney Brian Bower.
"The only reason a jury trial is allowed or exists in the extended jurisdiction and the only reason the courtroom is open in the extended jurisdiction case is because the penalty moves into an adult penalty," Bower said.
That means, if convicted, the teen would serve time in the juvenile justice system. At the end of his time in the juvenile system, he would be released unless his behavior prompts authorities to seek additional time in the adult system, Bower explained. That time could run between 30 and 60 years, he said.
In court, the teen's attorney said a representative of the Illinois Attorney General's office had entered plans to appear in court for the hearing Friday but did not show up. That representative would have appeared regarding a planned mental health evaluation of the teen, Bower explained.
The defense attorney said he had also attempted to reach other state agencies and lawmakers for help.
"Nobody will help, from state senators to DCFS," said the attorney. "It's really frustrating."
The teen is due back in court in September.