A new million dollar truck ladder in Champaign
Posted:
Updated: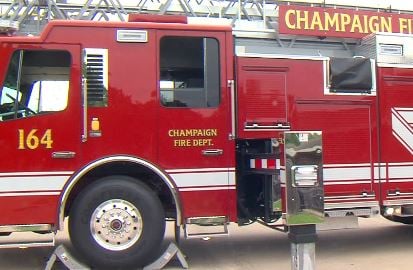 CHAMPAIGN, Ill. (WAND) - The Champaign Fire Department received a new ladder truck for its entire crew and is partaking in a 3-day training course.
Lt. Brian Ball says the new truck is different from the rest of the trucks and it is important that they not only learn in a classroom setting how to fix, adjust, and keep the truck good condition, but also take part in hands-on training.
About 15 firefighters were training for a total of eight hours and still have a remaining two days ahead of them.
"There are some differences in how the safety systems work. Also, the emergency power units, if they were to experience an electrical or hydraulic failure and the back up systems work slightly differently," said Ball.
Deputy Chief Randy Smith says there have been articles published where firefighters don't use the stabilizers on the truck and they want to make sure they're always on top of all the dangers that could happen. Although it has not happened in Champaign, accidents can happen.
Smith says the truck itself carried a cost of over $1 million, but it is a necessity for his department. This truck has the ability to put water higher in the air and people can be rescued from higher angles along with other features.
The department hopes to start using the new truck by next week.