WAND Two-a-Days: Sacred Heart-Griffin
Posted: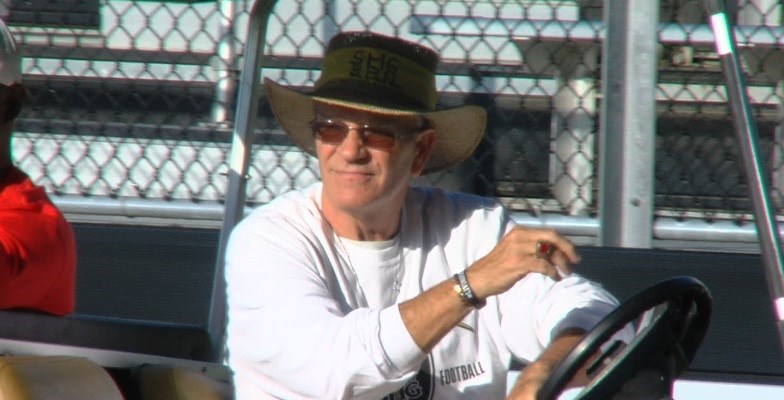 It's time for WAND Two-a-Days! Gordon Voit and Noah Newman preview two high school football teams a day every day until the season kicks off on August 24th!
SPRINGFIELD -- Sacred Heart-Griffin is poised for another dominant season in the Central State Eight.
The Cyclones are loaded with one of the most talented rosters in the state. They feature several three year starters who were key contributors in the 2016 state championship run - like Eastern Illinois commit Grant Edwards and Southern Illinois commit Matt Brenneisen, who led the conference in tackles last season.
Sam Sweetland returns at quarterback. He should have plenty of time to throw the ball behind a loaded offensive line, anchored by Ole Miss commit Nick Broeker. Sweetland also has a dynamic pass catcher in Charlie Hamilton.
Sacred Heart-Griffin Cyclones
Head coach: Ken Leonard (39th year, 378-68)
Last year: 9-3, lost 20-17 to Nazareth Academy in 6A quarterfinals
Week 1 opponent: @ Normal (University)
Two-A-Day Checklist
Monday 8/6: MacArthur
Monday 8/6: Eisenhower
Tuesday 8/7: Maroa-Forsyth
Tuesday 8/7: St. Teresa
Wednesday 8/8: Tuscola
Wednesday 8/8: LSA
Thursday 8/9: Argenta-Oreana
Thursday 8/9: Meridian
Friday 8/10: Mt. Zion
Saturday 8/11: Central A&M
Saturday 8/11: Sacred Heart-Griffin
Saturday 8/11: Rochester