Eastern Illinois University unveils new financial aid program
Posted: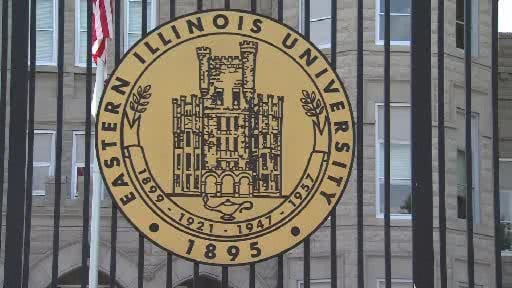 CHARLESTON, Ill. (WAND) - Eastern Illinois University is aiming to significantly reduce or completely offset tuition fees for future students.
The university teamed up with the Higher Education Working Group, a bipartisan group of legislators. Together, a new merit-based grant program was passed.
Associate Vice President of Enrollment Management Josh Norman says Eastern's enrollment sits at 7,600 students.
"Our goal is to see overall enrollment of nine to ten thousand students," Norman says. "We have a brand new scholarship program that's funded by the AIM HIGH Act (and) we hope this program creates opportunities for students in the state of Illinois that have never existed before."
The AIM HIGH Act was signed into law in August, creating three new aid programs — the EIU Promise, EIU Cost Match and EIU Merit Scholarship Bonus.
The EIU Promise program will offset the remaining balance of a student's tuition for resident families who have an income of $61,000 or less.
The EIU Cost Match Program was created to match the out-of-pocket cost of attendance of any regionally accredited public university in Indiana, Iowa, Kentucky, Michigan, Missouri, Ohio or Wisconsin.
The EIU Merit Scholarship Bonus allows students to be eligible to receive scholarship funds ranging from $10,000 to $18,000 over four years.
According to Norman, research shows a large number of Illinois students attend out-of-state universities due to cheaper costs.
"Even though we had incredible increases in our own enrollment, with our freshman class growing by 25 percent, we still saw a high number of students who attended out-of-state universities," Norman says.
This is an effort to encourage students to make an investment in their future here at home.
"A student who has a bachelor's degree compared to a student with a high school diploma is going to, on average, see an income increase of a million dollars in a lifetime," Norman says.
The scholarship will be available in fall of 2019 for all incoming freshman. Now through October 15, students can apply to EIU for free. For more information on how to receive the scholarships, visit EIU.edu.