EMTs and paramedics give back
Posted: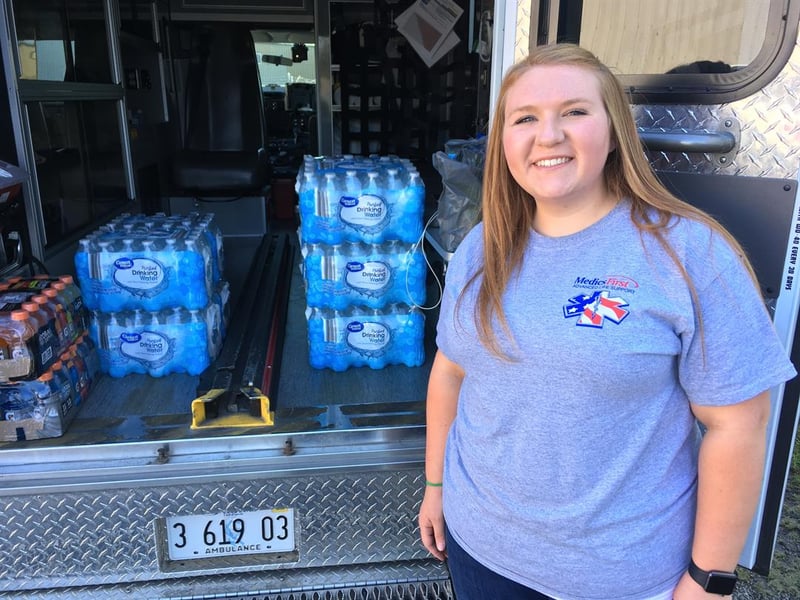 SPRINGFIELD, Ill. (WAND) – First responder Chris Arney knows what people are going through in North Carolina. He went through it during Hurricane Katrina.
Chris and Emily Wilham were collecting donated items Friday for North Carolina first responders dealing with Hurricane Katrina. EMT's and Paramedics from Medics First Ambulance will be collecting bottled water, Gatorade, non-perishable food items, snacks, trail mix, protein meal bars and travel size hygiene products. They will be distributed a week from Saturday to a 911 center in Jacksonville, North Carolina.
Chris lived in Biloxi, Mississippi when Katrina came through in August 2005.
"Life changing experience," Chris told WAND's Doug Wolfe. "My family, we lived right off the coast, we lost everything. I left our house by boat."
Donations are being accepted at the Medics First office located at 1600 Taylor Avenue in Springfield. Saturday – Thursday Noon – 4pm; Monday – Thursday 4pm-8pm; Wednesday 10am – 3pm at the County Market on South Dirksen in Springfield.
(Photo; Emily Wilham with donations stored in the back of an ambulance)