Tropical Storm Florence death toll rises to 11
Posted:
Updated: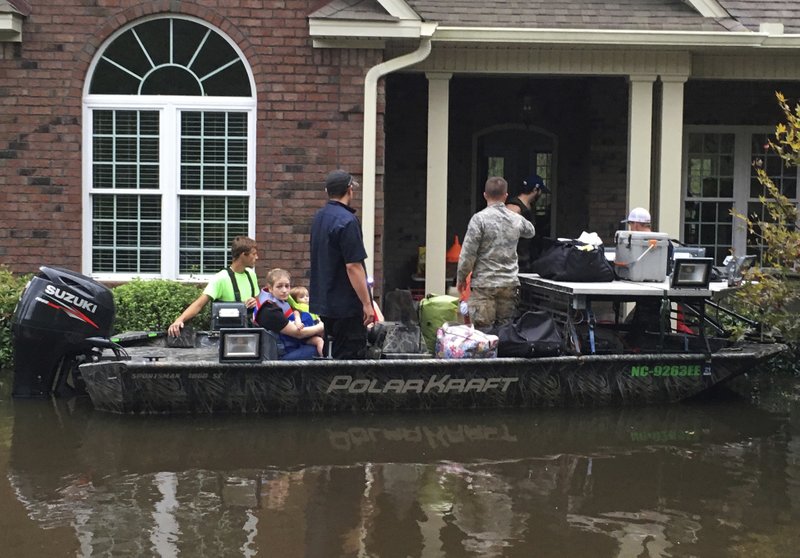 MYRTLE BEACH, S.C. (AP) — The Latest on Tropical Storm Florence (all times local):
Authorities say three more people have died in North Carolina as a result of Florence, bringing the overall death toll to 11.
In Raleigh, North Carolina, the Office of the Chief Medical Examiner has confirmed the storm-related deaths of an 81-year-old man in Wayne County who fell and struck head while packing to evacuate Friday. That agency also is reporting the deaths of a husband and wife in a house fire that same day in Cumberland County that is linked to the storm.
Authorities did not immediately release further details.
3:40 p.m.
Many residents who evacuated North Carolina's Outer Banks ahead of Hurricane Florence are making their way back onto the barrier islands, which were spared from the worst of the storm's wrath.
The residents as well as workers and property owners were being allowed onto the northern portion of the islands beginning Saturday morning. Visitors were expected to be allowed entry to the same area beginning Sunday.
County officials and business owners reported relatively minimal damage, and there were no immediate reports of injuries or deaths.
While the Outer Banks survived Florence fairly unscathed, scientists say they remain incredibly vulnerable to future storms, climate change, and sea-level rise.
3:30 p.m.
Authorities in North Carolina are reporting two more weather-related deaths.
The Duplin County Sheriff's Office said on its Facebook page on Saturday that two people died due to "flash flooding and swift water on roadways."
The Associated Press was unable to get details because the sheriff's office phone line was not working.
The deaths bring the death toll from Florence, which came ashore on Friday as a hurricane, to at least seven. All but one of those deaths occurred in North Carolina. One victim died in South Carolina.