Rural residents get ride to city
Posted: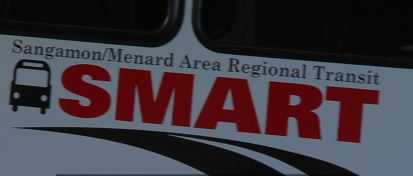 SANGAMON COUNTY, Ill. (WAND) - Sangamon and Menard Area Transit is making sure residents in rural areas have a ride.
The goal of SMART (Sangamon and Menard Area Rural Transit) is to provide a safe, reliable and cost-effective rural public transportation service.
"I've struggled for years trying to get her (my mother) to places," explains Denis Johnson.
Johnson's mother Donna Stork is from Buffalo. Johnson explains for years she struggled with work and driving her mother to and from appointments and places.
"The town she lives in doesn't have a grocery store. People don't realize the struggle for someone who can't drive and doesn't have any transportation to even get to Walmart," explains Johnson.
SMART currently operates a door to door, curb to curb, on demand service.
"They pick me up everyday at UIS and take me home," shares rider Melissa Williams.
Williams uses SMART to get from classes at UIS to her home in Pawnee. She explains it's only about a 20 to 30 minute ride and her favorite part is the driver.
"They are so funny and they tease me,' laughs Williams.
SMART services have made a reliable and affordable mode of transportation for rural residents. James Baughman lives in Williamsville and says he loves how quiet and peaceful living in Williamsville is.
"SMART gets me back and forth to town. See, I was going to have to move back. SMART has really helped me out," explains Baughman.
If you want to know more information about SMART you can call 217-679-5009. To schedule a ride appointment have the date, times, address and any other specials accommodations needs for pick-up.