Report cites coal ash risks to water in Illinois
Posted: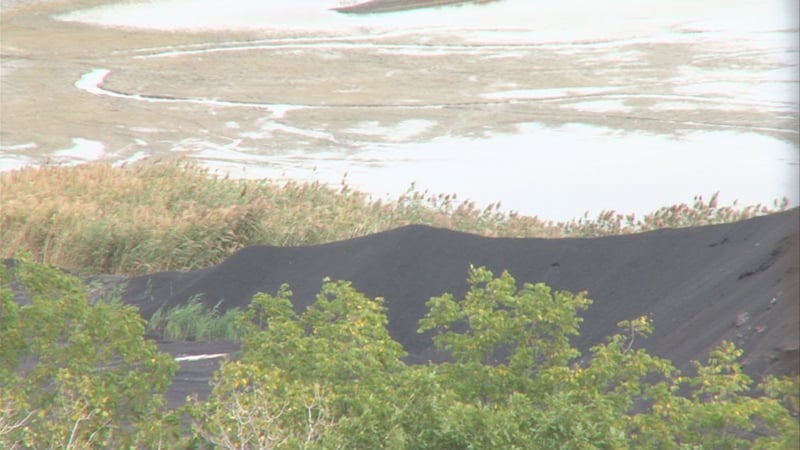 SPRINGFIELD, Ill. (WAND)- Unsafe coal ash is making its way into Illinois groundwater, according to a report issued by environmental groups Wednesday.
The report, based on data made available by new federal regulations, found unsafe concentrations of coal ash pollutants in groundwater at 22 of 24 reporting coal ash dumpsites in Illinois. The report includes reports of coal ash contamination on the Middle Fork of the Vermilion River which the I-Team has covered.
"This new groundwater report suggests that we have a growing coal ash crisis in Illinois, and our state statutes are inadequate to address the state's coal ash problem," said State Senator Scott Bennett, whose district includes the Middle Fork.
The environmental groups that released the report called for permanent protections to keep coal ash from contaminating groundwater, public involvement in decisions about coal ash and accountability from companies that produce and leave the substance.
Some called for moving ash away from water, a task energy companies have said is risky and costly.
"There is no good answer of where we should put the coal ash," said Jenny Cassel, an attorney for Earthjustice. "There is no perfect answer. The answer is we should stop producing it, but while we have what we have, what we need to do is get it as far away from water as we can, keep it as contained as we possibly can."
Late Wednesday, CWLP released a response to the report and said their coal ash ponds do not pose a risk to the city's water supply and are not in the area of any privately-owned potable wells. The response also cited other claims in the report is said are "inaccurate and misleading, including the projection that a 100-year-flood would put CWLP's ash ponds underwater.