2 deadly shootings send a chill through black gun owners
Posted:
Updated: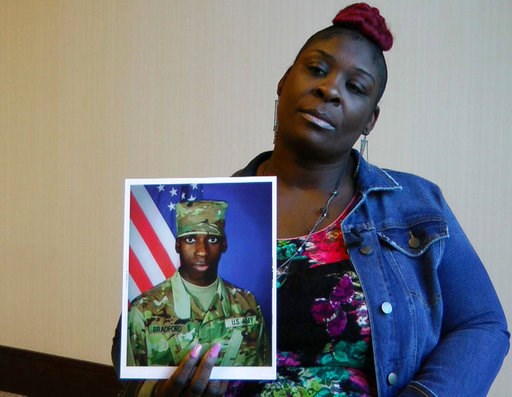 (AP Photo/Jay Reeves, File). FILE - In this Nov. 27, 2018, file frame from video, April Pipkins holds a photograph of her deceased son, Emantic "EJ" Bradford Jr., during an interview in Birmingham, Ala. Bradford, who was licensed to carry a gun, was ki...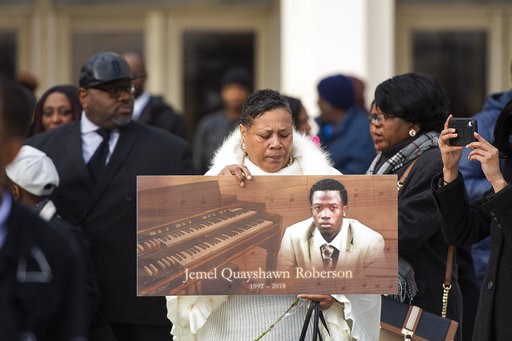 (Tyler LaRiviere/Chicago Sun-Times via AP, File). FILE - In this Nov. 8, 2018, file photo, a woman holds up a sign with Jemel Roberson's image at his funeral in Chicago. Roberson, who was working security at a bar, was killed on Nov. 11 while holding a...
New York police were concerned about Pete Davidson after he wrote "I don't want to be on this earth anymore" on Instagram.

More \232a

New York police were concerned about Pete Davidson after he wrote "I don't want to be on this earth anymore" on Instagram.

More \232a

Colin Kroll, a tech executive who co-founded the HQ Trivia app, has died.

More \232a

Colin Kroll, a tech executive who co-founded the HQ Trivia app, has died.

More \232a

Higher percentage of California marijuana products clear safety tests but questions remain after sudden closing of lab the state found was falsifying test results for pesticides.

More \232a

Higher percentage of California marijuana products clear safety tests but questions remain after sudden closing of lab the state found was falsifying test results for pesticides.

More \232a
AP National News Video

More>>

The first lady of the United States has thanked U.S. service members at a military base in Virginia for their efforts

More \232a

The first lady of the United States has thanked U.S. service members at a military base in Virginia for their efforts

More \232a

A police officer's body camera caught the moment a boy jumped from the second-floor window of a Dallas-area apartment into the arms of officers below

More \232a

A police officer's body camera caught the moment a boy jumped from the second-floor window of a Dallas-area apartment into the arms of officers below

More \232a

Michael Cohen, a lawyer who made his career protecting President Donald Trump, is in court Wednesday waiting to see whether his decision to cooperate with investigators will lessen his punishment for crimes including making illegal hush-money payments

More \232a

Michael Cohen, a lawyer who made his career protecting President Donald Trump, is in court Wednesday waiting to see whether his decision to cooperate with investigators will lessen his punishment for crimes including making illegal hush-money payments

More \232a

Washington state is finishing construction on its largest wildlife bridge: a 35-foot-tall, 66-foot-wide span that will carry myriad migrating animals over busy Interstate 90.

More \232a

Washington state is finishing construction on its largest wildlife bridge: a 35-foot-tall, 66-foot-wide span that will carry myriad migrating animals over busy Interstate 90.

More \232a

President Donald Trump on Tuesday threatened to shut down parts of the government over his promised border wall with Mexico and said the military could the wall if Democrats refuse to vote in favor of the project

More \232a

President Donald Trump on Tuesday threatened to shut down parts of the government over his promised border wall with Mexico and said the military could the wall if Democrats refuse to vote in favor of the project

More \232a

President Donald Trump on Tuesday threatened to shut down parts of the government over his promised border wall with Mexico and said the military could the wall if Democrats refuse to vote in favor of the project

More \232a

President Donald Trump on Tuesday threatened to shut down parts of the government over his promised border wall with Mexico and said the military could the wall if Democrats refuse to vote in favor of the project

More \232a

President Donald Trump on Tuesday threatened to shut down parts of the government over his promised border wall with Mexico and said the military could the wall if Democrats refuse to vote in favor of the project

More \232a

President Donald Trump on Tuesday threatened to shut down parts of the government over his promised border wall with Mexico and said the military could the wall if Democrats refuse to vote in favor of the project

More \232a