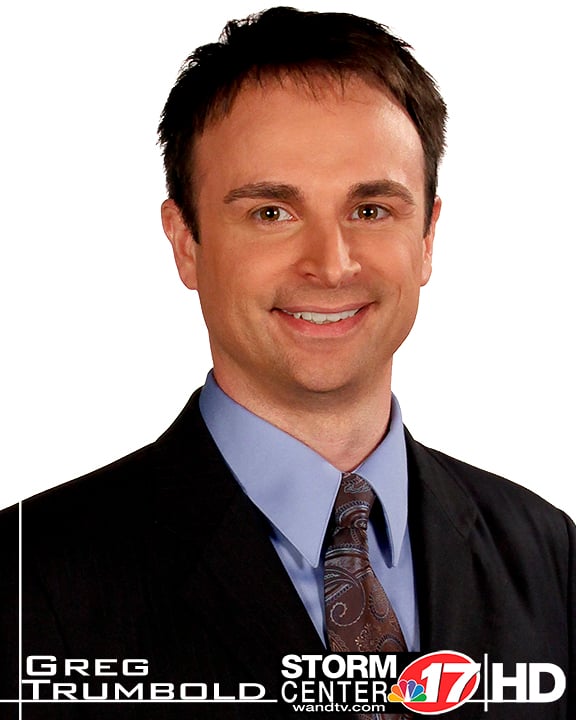 E-mail Greg at greg.trumbold@wandtv.com
Greg Trumbold joined WAND in 1998. Previous to working for StormCenter 17, Greg was a News Director at several radio stations in Mattoon.
Greg earned a Bachelor's Degree in Communication from the U of I to go with his Associate's Degree in Radio/T-V Broadcasting from Lake Land Community College in Mattoon. Greg also earned his Certificate of Broadcast Meteorology from Mississippi State University. He's a life-long Central Illinoisan. Greg grew up in Knoxville, Illinois, and graduated high school in Mattoon.
Greg is the meteorologist for WAND StormCenter 17 Today. He also produces a blog called "Weather...or Not".