Maria T. Grosse Perdekamp, M.D.
Posted: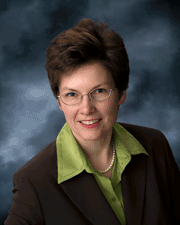 Dr. Maria T. Grosse Perdekamp, medical oncologist, joined Cancer Care Specialists of Central Illinois, S.C., in June 2004. She primarily sees patients at our main office on Monroe Street and also sees patients at Kirby Hospital in Monticello.
Dr. Perdekamp received a Doctor of Medicine from Albert Ludwigs University in Freiburg, Germany. She completed an internship and residency program in the Yale Primary Care Internal Medicine Program in New Haven, Connecticut, where she was awarded "Intern of the Year." Dr. Perdekamp completed a fellowship in Oncology/Hematology at SUNY Stony Brook University Hospital in New York.
Dr. Perdekamp is board certified in Internal Medicine, Medical Oncology, and Hematology. In addition, she has given presentations at several medical conferences, including the 37th Annual Meeting of the American Society of Clinical Oncology, 6th Annual Virginia Oncology Symposium, and meetings of the American Society of Hematology. She also holds membership in several professional organizations.
Professional Certifications & Affiliations

Board Certified, American Board of Internal Medicine, Medical Oncology, and Hematology
Medical License - State of Illinois
American Society of Clinical Oncology
American Society of Hematology
American College of Physicians
American Medical Association
Illinois Medical Oncology Society
Illinois State Medical Society