Decatur PD solves 1984 murder case
Posted: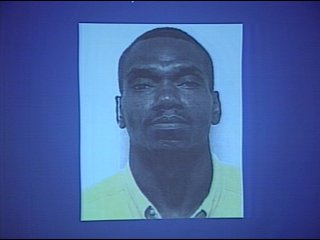 Police say they finally solved a high profile murder case involving two young girls from 24 years ago.
"This community has some closure and the scar that we've had for the last 24 years can now start to heal," said Todd Walker, Deputy Chief, Decatur Police Department.
Back in 1984, near what used to be the Longview housing projects, three young girls were trick-or-treating. On that night, they were abducted and sexually abused and two of them were left strangled and killed in an apartment. One girl was found alive in a closet and cops say the man responsible is dead.
"There may be some answers that we'll never know, that's the unfortunate aspect when you don't have a chance to question your suspect," Deputy Chief Walker said.
Deputy Chief Walker says Melvin Johnson, a neighbor of the girls, murdered 12-year-old, Sherry Gordon and 9-year-old, Theresa Hall. Johnson was in and out of prison with lengthy criminal history of sexually abusing children and violence.
He'd now be 51-years-old. Cops say he died of stomach cancer and HIV five years ago. In late 2008, Decatur cops reported finding a tissue sample of Johnson's in a Texas hospital linking his DNA to the cold case.
Police blame lack of DNA technology back in 1984 for the delay in solving the case. Because of glitches in a system involving a national FBI database of DNA and other information, Johnson literally got away with murder.
"2001 is possibly the earliest that we could have learned this information," said Deputy Chief Walker. "Had we known that, yes we would have made an arrest in 2001, but it appears knowing what we know now, our defendant would have been dead, deceased, before we even got to trial."
The surviving victim, Patricia Hall, 7-years-old at the time is alive. Police say Johnson's death may be a positive thing so Hall doesn't have to face Johnson at a trial in court and relive that tragic moment.
Police say Melvin Johnson may be linked to the unsolved Decatur murder of John Woods in 1988. They are still investigating.