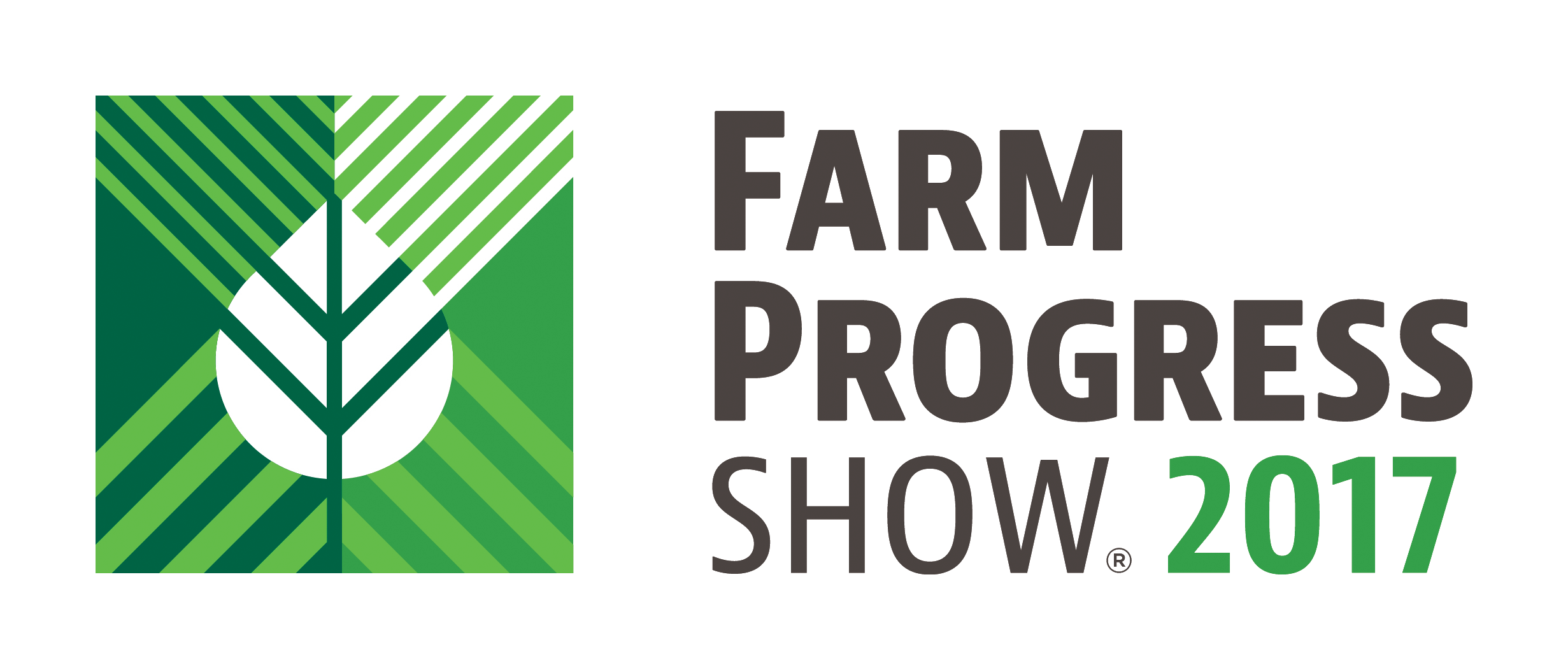 Farm Progress Show 2017
This August 29-31, the 64th annual Farm Progress Show will be hosted in Decatur, IL. WAND 17's expert, agronomist reporters Dave Brown and Sarah Michaels will be at the show all week to report the latest information concerning our agricultural industry and its impact on Central Illinois.
WAND 17 will air reports from Progress City for the 5-7AM, Noon, 4PM, 5PM and 6PM newscasts. on top of the reports, we will have a pre and post show that will air in place of the 5PM News on both Monday, August 28th and Friday, September 1st.
WAND 17 would like to thank all of the following Farm Progress Show Partners: