(WAND WEATHER) - Like clockwork, Central Illinois will experience two seasons this week.
After a very stormy Sunday evening and early Monday morning, showers and storms will depart and be replaced with sunshine, heat, and humidity this afternoon with highs in the 80s.
It gets even hotter Tuesday with highs reaching the low-90s, but it'll feel closer to 100° with the humidity.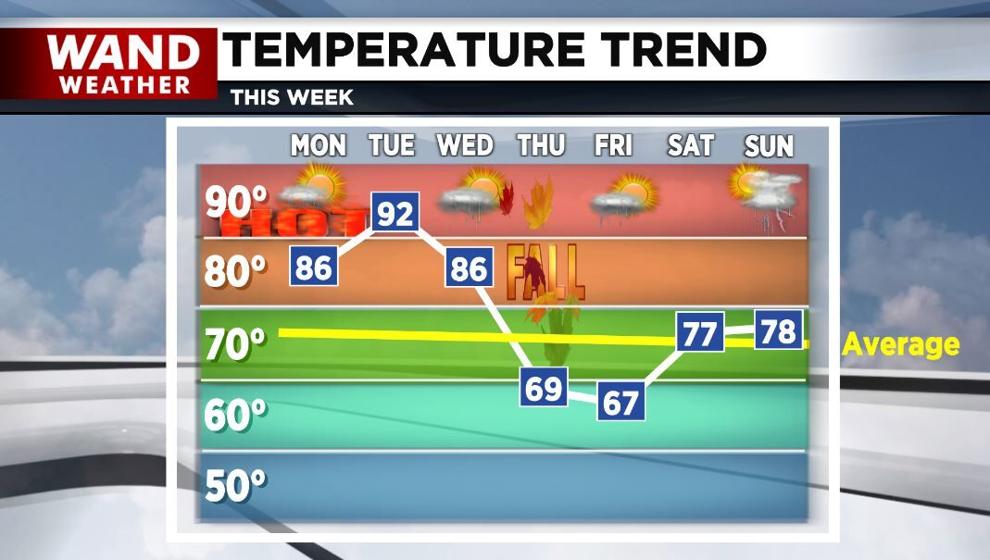 The last full day of summer, Wednesday, will be another hot and humid one with highs in the 80s.
A cold front dropping through Wednesday afternoon will bring a couple of showers and cooler temperatures.
Fall arrives Thursday evening and it'll feel like it.
Highs will be near 70° Thursday and Friday with lows Thursday night in the 40s.
By the weekend, it warms back into the 70s to near 80°.
Meteorologist Anthony Peoples 
Copyright 2022 WAND TV. All rights reserved.