CHAMPAIGN, Ill. (WAND) — Illini point guard, Skyy Clark announced via Twitter that he needs to, "step away from basketball for the time being."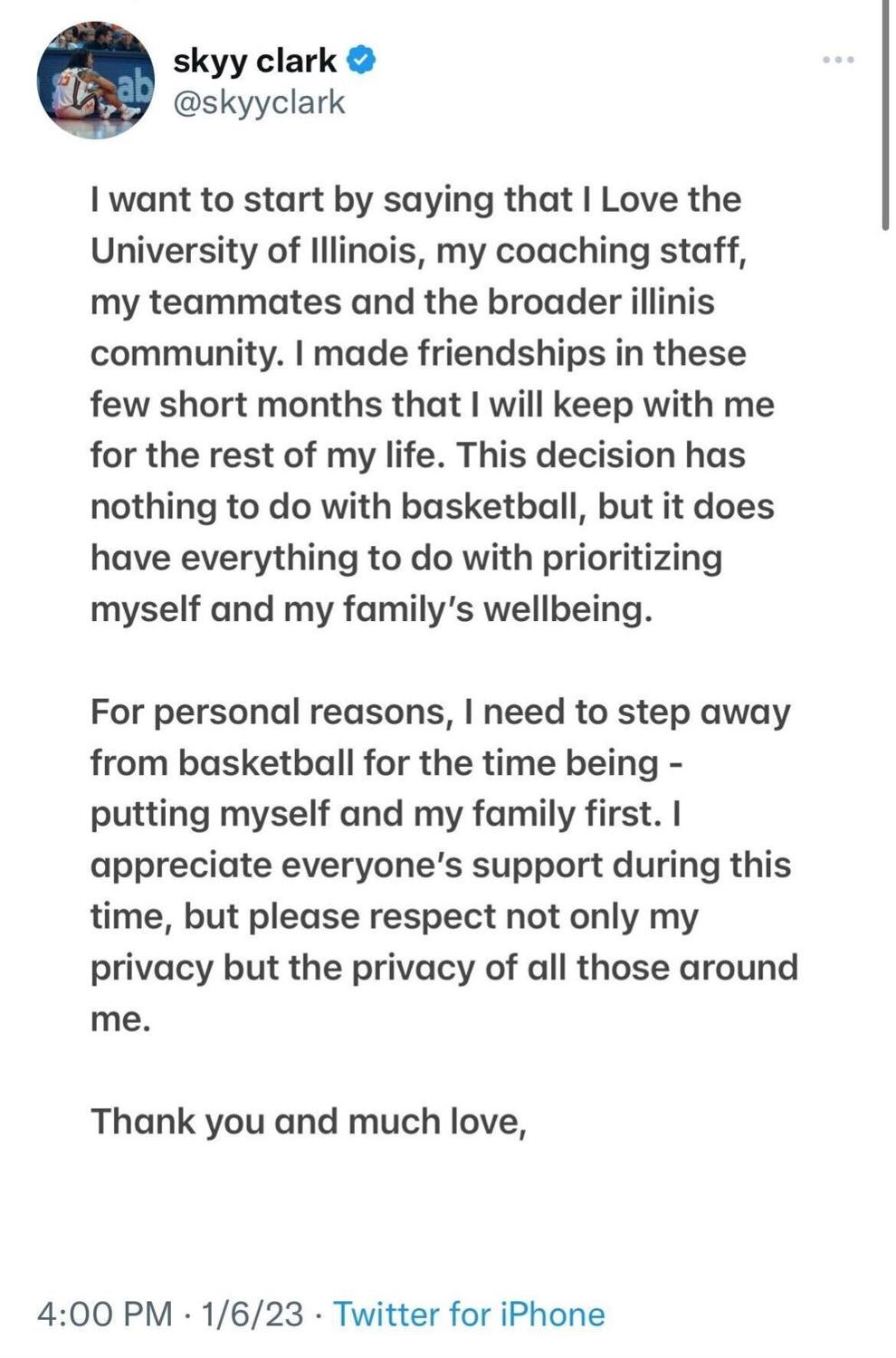 Coach Brad Underwood released the following statement regarding Clark's departure from the Illini team,
"Skyy has made the decision to take some time away from basketball. He remains a valued part of our program and will continue to receive our full support. Skyy is a thoughtful, caring young man who right now needs to prioritize himself and his family. This is bigger than basketball. We understand that and stand with him every step of the way."
Clark's full statement posted to Twitter can be read below,
"I want to start by saying that I Love the University of Illinois, my coaching staff, my teammates and the broader illinis [sic] community," Clark said. "I made friendships in these few short months that I will keep with me for the rest of my life. This decision has nothing to do with basketball, but it does have everything to do with prioritizing myself and my family's wellbeing.
"For personal reasons, I need to step away from basketball for the time being — putting myself and my family first. I appreciate everyone's support during this time, but please respect not only my privacy but the privacy of all those around me. Thank you and much love."
Copyright 2023. WAND TV. All rights reserved.