(WAND WEATHER)- More record breaking heat is expected across Central Illinois today.
Many heat records were broken Wednesday as high temperatures soared into the low-to-mid-90s.  With the humidity factored it, it felt like 100°.
Highs today will be around 90° once again, but it'll feel warmer with the humid conditions.
Friday will be another hot day.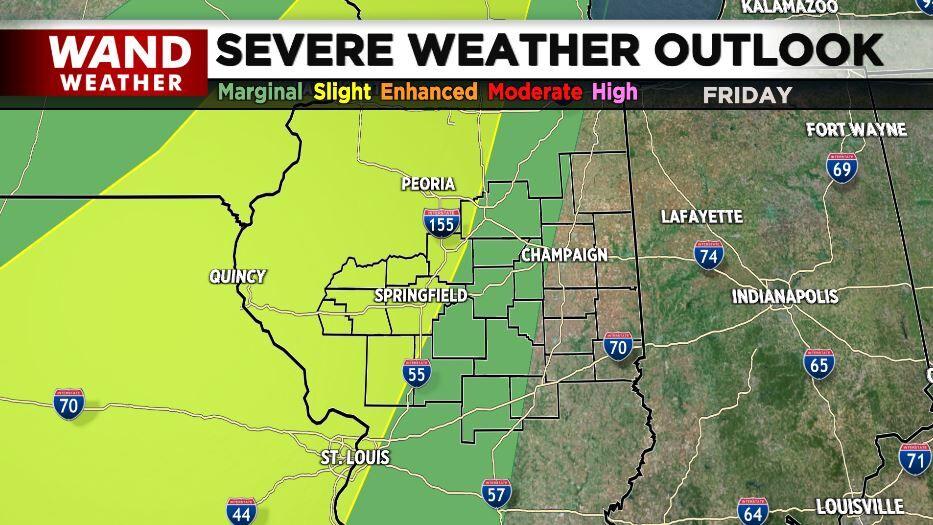 Morning sunshine gives way to showers and storms by late afternoon and evening.  Some of those storms could be strong to severe.  Damaging winds and large hail will be the biggest threats.
More showers and storms are possible this weekend.  Highs will be around 80°, which is still above average for mid-May.
Meteorologist Anthony Peoples
Copyright 2022. WANDTV. All Rights Reserved.