(WAND) - The St. Louis Cardinals and Chicago Cubs are reportedly set to play a series in London next season.
USA TODAY'S Bob Nightengale tweeted Thursday both teams agreed to the series. He also tweeted the New York Yankees and Boston Red Sox will play MLB's inaugural series there next month.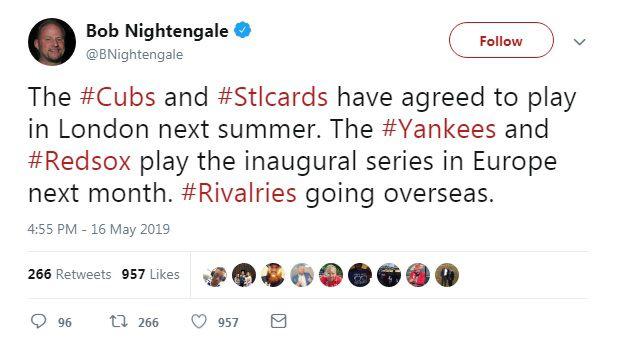 No date for the Cardinals/Cubs series has been announced. It's also not clear which team would have to give up a series at its home ballpark.
It's also not clear how next season's schedules would be affected. As NBC Sports Chicago points out, MLB gave the Yankees and Red Sox each two days off before their two game series in London. Both teams then have a day off before starting up play again.