CENTRAL Ill. (WAND)- With a foggy start to the day, some commuters had to deal with freezing fog that created slick roads.
Our focus now turns to tonight. We could see the possibility of snow accumulation across parts of Central Illinois, as well as freezing temperatures. An isolated shower or two near Jacksonville could kick-start the event late Friday afternoon, but as temperatures drop, rain will transition into snow.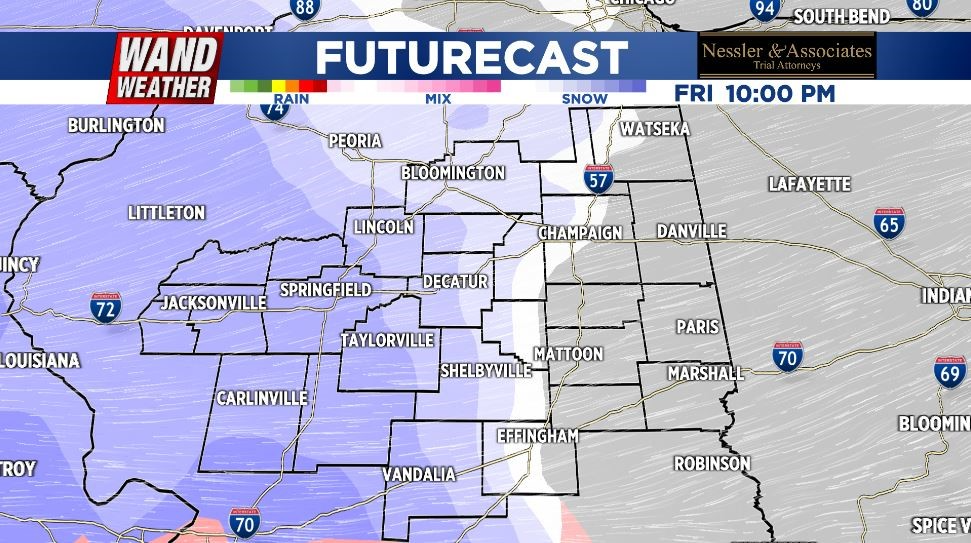 Overnight, trends have shown an increased chance for the system to move more southeast rather than south. This has increased some communities' snow totals. Heaviest snow totals still remain further to the west, but far West Central Illinois could receive between 3-6", with the 6" mark be the extreme for most. The further east/northeast you go, the less likely you are to see accumulation.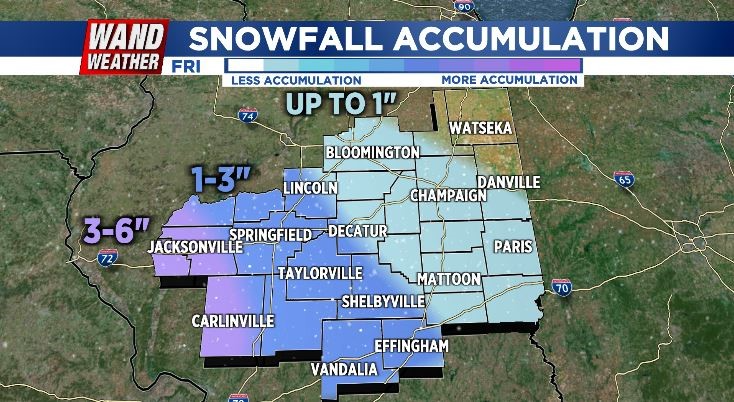 The increase in snowfall chances has caused the National Weather Service to issue a Winter Weather Advisory starting at 6 pm this evening (1/14/22) until noon on Saturday (1/15/22), although the snow will end mid morning.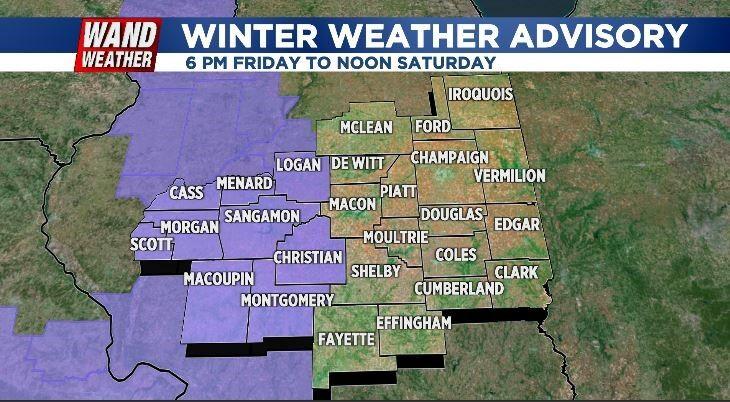 Our Stormcenter Meteorologists will continue to track this system and update you throughout the day.