DECATUR, Ill. (WAND) - The teen responsible for crashing into a Decatur home causing a fire that killed a 87-year old woman has pleaded guilty. 
The Macon County State's Attorney, Jay Scott, told WAND News Micaiah Barton pled guilty to one count alleging his BAC was over .08. The maximum sentence for Barton would be 12 years under the plea.
On November 23rd, 2019, police say Barton crashed into the home of Mary D. Hinton. Police working the crash say Barton, ran from the scene after crashing his car into the home. His car hit a gas line and caused the home to go up in flames. Hinton was killed in the fire.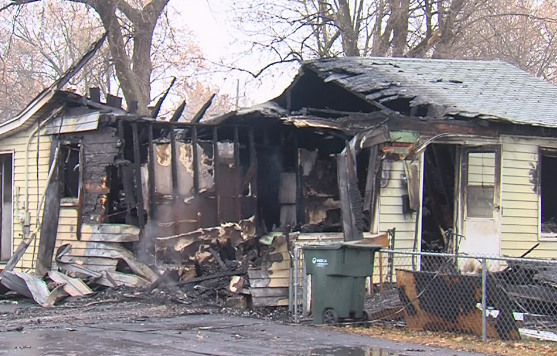 At the time of the crash, Barton was 17-years old but was charged as an adult with two counts of aggravated DUI. According to details released previously at a coroner inquest, Barton received his license just one day before the crash.
Officers said Barton told them he fled to call 911. He ran two blocks from the scene to his foster brother's home. Officers say Barton was clearly speeding before the initial impact. They also say he was seen purchasing alcohol at a liquor store not long before the crash.
Sentencing for Barton is scheduled for August 26th.