DECATUR - Webster-Cantrell Hall was awarded 800 dollars from JC's 3 Degree Guarantee Wednesday night.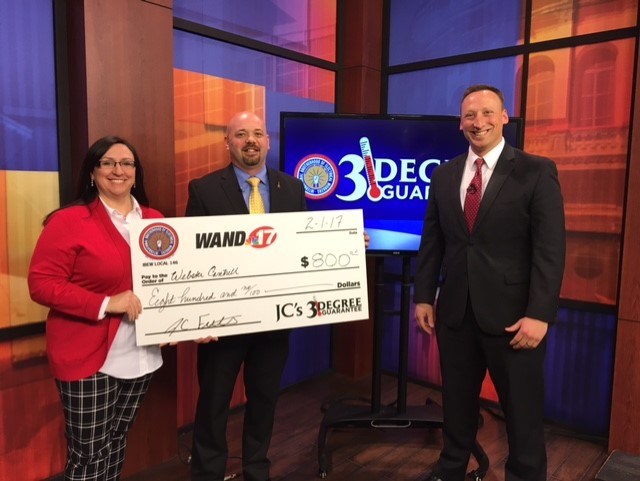 Josh Sapp from IBEW local 146 was on hand to award to the check to Webster-Cantrell Hall. Holly Newbon, Director of Development says this money will help the organization continue to work toward its mission. The mission of the organization is to serve children, youth, adults, and families at risk of or in challenging circumstances. The Agency provides for their physical, social, and psychological needs through home, community-based, and residential prevention and treatment programs. The professional services facilitate family preservation and the development of self-sufficient individuals. Newbon says Webster-Cantrell Hall's vision is that all children, you, adults and families are nurtured, loved and live in safe homes. 
If you know an organization that is interested in applying for the 3 Degree Guarantee, email Chief Meteorologist JC Fultz at jcfultz@wandtv.com. A committee meets once every 6 months to choose the recipients.