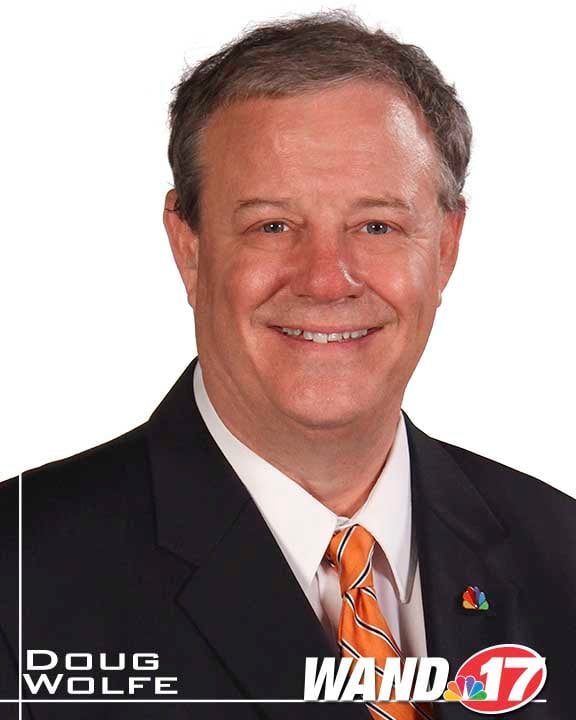 Reporter Doug Wolfe is a native of New Jersey and is a member of WAND's Investigative Team. He grew up in Westfield New Jersey and is a graduate of Westfield High School.
Doug graduated from Southern Illinois University in 1979 with a B.S. in Radio-Television. He joined WAND news in 1979.
Doug has won several awards for his reporting over the years. In 1984 he was recognized by the Associated Press for his coverage of two young girls murdered on Halloween. He has also won investigative reporting awards for his coverage of unsafe bridges in Illinois and wasteful government spending.
Doug is married to former WAND News anchor, Julie Moore. They have three children and two dogs. In his spare time Doug likes to follow the Chicago White Sox and the Chicago Bears. His hobby is railroad photography.