Police Ask for Public Help in Shooting Death Investigation
Posted: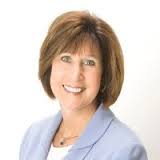 BLOOMINGTON-Pamela Zimmerman grew up in Maroa-Forsyth was a successful financial planner, and was the mother of three high school aged kids.
Bloomington police released a map they say could help their investigation.
Police are asking for people with surveillance video from Monday afternoon, November third through Tuesday morning the fourth to call police.
They're looking for surveillance video from two streets---Washington South to Oakland Avenue and from Clinton Street East to Regency Drive
Detectives may review the video to determine if it will help in the shooting investigation.
They're also asking for anyone who was at 2103 East Washington on Monday, November third to provide information.
"We recently located evidence that we believe is possibly related to the investigation," says Bloomington Police PIO Sara Mayer. "We discovered it in an area of Bloomington that we've outlined on a map. You may have a piece of information that you don't realize is valuable, so we're basically asking for anyone and everyone's help regarding the investigation."
Police found Zimmerman's body in her office at around 7 AM Tuesday after a concerned family friend asked for first responders to check up on her.
Investigators ask if you know anything about Pamela Zimmerman's shooting death, please call Bloomington police detectives at (309)-434-2369.