UPDATED: Warrant Issued in Andrew Maul Murder
Posted:
Updated: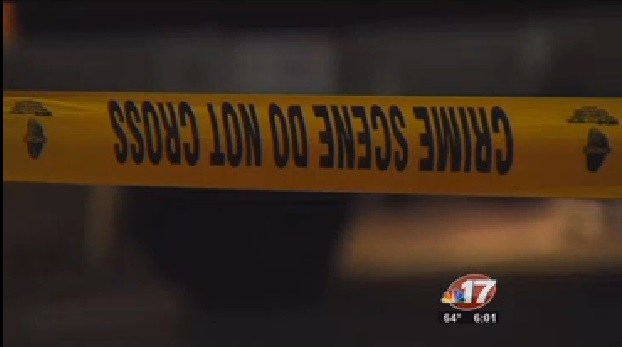 JACKSONVILLE - A warrant for Robert H. Gill has been issued in the murder of Andrew Maul.
According to authorities, Gill is wanted in the killing of Andrew Maul that took place Friday evening in the parking lot of the Jacksonville Police Station.
Multiple incidents that have caused authorities to be suspicious occurred shortly after the shooting. A house fire at the victim's mothers home was reported along with a crash that involved Gill just miles down the road from the burning home.
Sheriff Randy Duvendack said, "So, that would just be logical that it would go from there to the house to the crash, and it kinda fits the timeline even though the house fire was reported to us after the crash you know it takes a while to get a fire going and for it to get attention particularly in the country."
Gill's bond is set at three million dollars. We will provide more updates as they become available.
-----------------------------------------------------------------------------------------------------------
UPDATE: Authorities have released further information on a man who died after being shot in Jacksonville on Friday, September 11.
Police have identified 36-year-old Andrew B. Maul as the victim in the shooting. Authorities told WAND News that Maul and another man met in the parking lot of the Jacksonville Police Department, when the other man shot Maul in the upper torso while Maul was sitting in the driver seat of his vehicle. Maul died immediately as a result of the shots.
Authorities have not released a motive at this time. They are also waiting to formally charge the "person of interest" pending results of the investigation.
We will provide more details as they become available.
----------------------------------------------------------------------------------------------------------
JACKSONVILLE - A man was shot to death Friday night in the Jacksonville municipal building parking lot, just outside the police department.
Witnesses told Jacksonville police that one man shot his firearm into the truck of another man, then sped off. The man who was shot is dead, but his name is being withheld until his family is notified.
Jacksonville Police Chief Tony Grootens says police immediately secured the crime scene, and officers quickly followed up on leads about the suspect.
By 9 PM, Grootens confirmed that officers had a "person of interest" in custody who was being treated at a Springfield hospital. His name is also not being released.
Grootens also confirmed that there was a car fire and a house fire Friday in the Chapin area, and he believes that those two incidents could be tied to this shooting.
This investigation is ongoing by the Jacksonville Police Department. We will provide more details as they become available.