Some decry Coles Co. tax reassessments
Posted: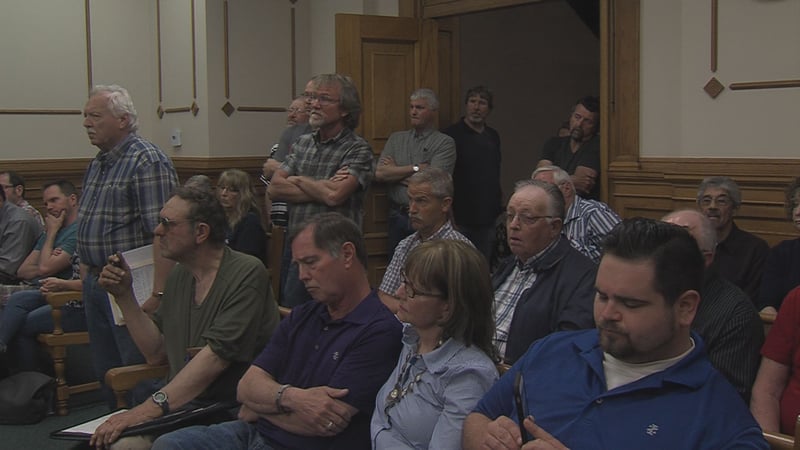 CHARLESTON, Ill. (WAND) Dozens of people packed a contentious Coles County board meeting Tuesday, with many voicing concerns over new commercial property tax assessments.
State law requires counties to reassess property values every four years, but until a few months ago, business and industrial properties in Coles County had not been reassessed for up to 16 years, explained County Board Chairman Stan Metzger.
"Why (the law) has not been followed, I don't know," Metzger said after Tuesday's meeting. Metzger also said residential properties had been reassessed in 2015.
But business owners and others have raised concerns over whether the person tasked with appraising those properties was qualified to do so. They cite documents obtained through Freedom of Information Act Requests in which the appraiser, Robert Becker, says his experience is "limited to single property analysis" and that he will "attend two classes offered by the International Association of Assessing Officers (IAAO) and read the fundamentals of mass appraisal.
"What we're looking for is for the county board to roll back the taxes to the 2015 assessments and start over, hire a qualified firm or individual to come out and do the assessments as a whole and get it right," said Rex Dukeman, who owns a business in Mattoon.
Metzger, however, said after the meeting that Becker is qualified to do the assessments and that he completed some of the qualifications mentioned in the document before starting the assessment project. Metzger also said the county board allowed the county assessor to hire Becker because of high turnover in the assessor's office over the past eight years.
"We felt it was best for her to acquire the help she needed to get it done this time," Metzger said.
Some who spoke at the meeting also questioned whether Becker is considered an independent contractor or an employee of the assessor's office, citing what they say are discrepancies between statements from county board members and public documents.
Metzger said re-doing the assessments would be a long and costly process.
"The process as it starts out, once it gets engaged, it's very difficult if not impossible to reset it," Metzger said. "Once the publication of the newly-assessed numbers were made at the end of November … it pretty well set in motion the whole process that cannot be stopped."
Still, some business owners have said they may take the matter to court.
"We're going to be taxed on dollars we shouldn't be paying taxes on," Dukeman said. "It's money out of our pockets."
"We didn't intend to do anything wrong and we don't want to do anything wrong, but at the same time, there's different opinions … about whether anything was done incorrectly," Metzger said. "It'll have to be decided in a court of law if that's what they want."