Illinois responds to hurricane with National Guard soldiers
Posted: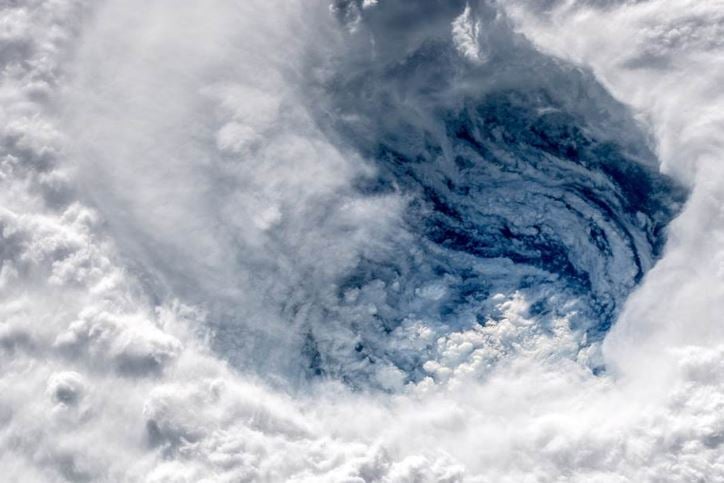 Photo: NBC News
ILLINOIS (WAND) – Illinois is sending National Guard soldiers to help with hurricane disaster relief.
Gov. Bruce Rauner announced Thursday that he's sending 10 Illinois Army National Guard soldiers in two helicopters to North Carolina. That state is paying for the support, which is expected to last for 10 days. Hurricane Florence, a Category 2 storm as of Thursday, is set to arrive on that date.
"We can never anticipate the scope of damage caused by these natural disasters and the impact they have on families," Rauner said. "We are proud to send our soldiers in to assist with emergency rescue and to transport supplies in and out of the disaster areas."
The Illinois Emergency Management Agency (IEMA) worked with the Emergency Management Assistance Compact (EMAC) to set up a response after North Carolina leaders requested assistance.
"Illinois takes EMAC requests very seriously, and we always look to help when called upon," said Acting IEMA Director William Robertson. "You never know when you may be on the receiving end of these request. EMAC allows states to help other states be safe, secure and resilient against all hazards. That's the beauty of the partnership and collaboration behind EMAC."
A press release from Gov. Rauner's office says Illinois sent over 2,500 responders to the Gulf Coast after Hurricane Katrina heavily damaged the area in 2005.
Many citizens in central Illinois are also gearing up and getting ready in case they need to head to the east coast to help in the wake of Hurricane Florence.
Companies like Corn Belt Energy have already sent eight of their men to the east.
VP of Electric Distribution for Corn Belt, Steve Hancock, says energy companies from all over the state have been deployed to North and South Carolina.
"In Illinois, we're supplying 20 crews, four man crews," Hancock says. "We've got 80 men, line personnel, going to the scene that left today from 19 different cooperatives. They're taking 40 trucks with equipment."
Hancock says crews will be sent to the coast for no more than two weeks. If they need to stay longer, the crew will be replaced by new men.
"We're going into a war, so to speak," Hancock said. "We're going into a zone that's going to be totally damaged and were going to have to turn it around."
Other organizations, like the Salvation Army, are on standby.
Emergency Disaster Services Coordinator Bill Hogg says when relief work in the Carolinas begins, he and his team will be ready.
"It's like a bug, it bit me," Hogg said. "Doing this has been a passion for 40 some years. They ask why do you do this and I say, you're helping people in a time of need, you're tired at the end of the day, but it's a good tired because you've helped someone."