KENOASHA, Wisco. (WAND) - Kyle Rittenhouse, the Illinois teen charged with fatally shooting two protesters in Kenosha, Wisconsin, was released from the Kenosha County Jail Monday after posting $2 million bond, according to authorities.
Rittenhouse's bond was posted at 2 p.m. Friday, according to the Kenosha County Sheriff's office.
In a tweet Friday, Rittenhouse's attorney Lin Wood said "God bless ALL Who donated to help #FightBack raise required $2M cash bail."
Wood also gave a shoutout to actor Ricky Schroder and Mike Lindell, the CEO of MyPillow for "putting us over the top."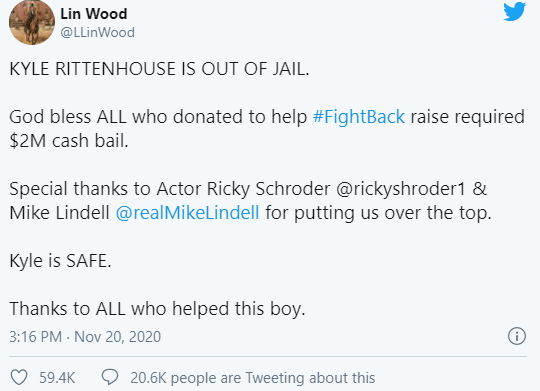 Later at night, Wood tweeted a picture of Rittenhouse alongside John Pierce, another attorney who represents the teen, and Schroder.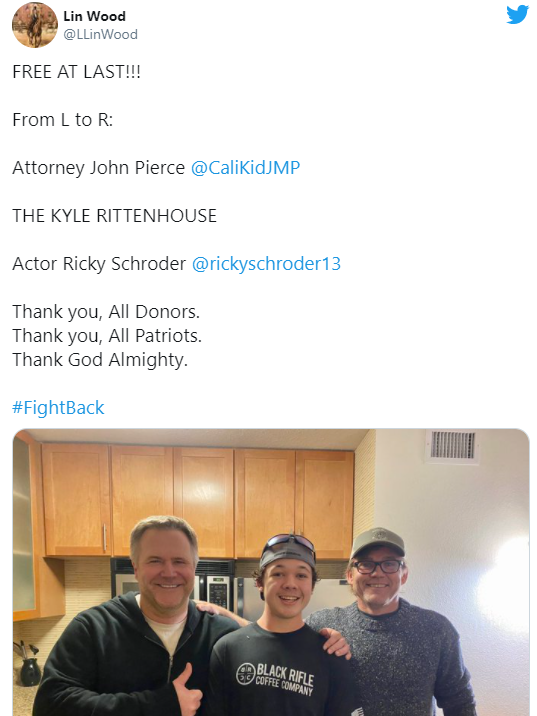 "Thank you, All Donors. Thank you, All Patriots. Thank God Almighty," the tweet read.
Rittenhouse faces multiple counts, including intentional homicide and illegally possessing a gun. His attorneys have argued he was acting in self-defense.
Rittenhouse turned himself in to police in Antioch the morning after the shootings. He was later extradited to Wisconsin and his bail was set at $2 million.