CHAMPAIGN, III (WAND) - Champaign Central High School's Jazz Band is among the top 15 Jazz bands in the country, now, they are heading to the nationally ranked Essentially Ellington Festival.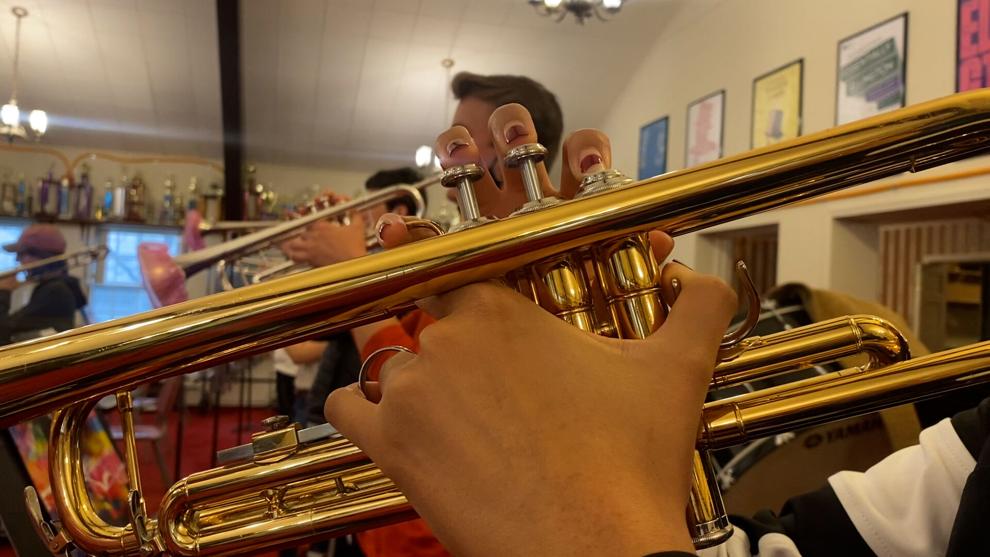 The Essentially Ellington Jazz Festival is a highly selective festivals for high school students to elevate musicianship, broaden perspectives and inspire performance. Through the pandemic, the festival has become virtual. Students say, the excitement and honor is all the same. 
"It's really cool to think that we got here and it's really special to kind of regrouping with those bands. We've had a lot of cool opportunities to kind of grow as a group." Cathryn Currey tells WAND News.
 John Currey, the band's director, says this year has been much different than past years, due to COVID-19. Currey says practices have shifted to meet guidelines, "we're spread out a little bit more than normal," he says. 
Through many changes because of the pandemic as well as the highly competitive Arts and Magnet schools they went up against, Currey says he is proud of being selected. "It's awesome. Our school is, is a little bit different into some of those schools are arts magnet schools and so for us to be a part of that is, is very cool."
With 6 A.M. wake up calls for rehearsal, students continue to work on improvements and perfect their tunes. Something that is easy for them to do after feeling like a family instead of just a Jazz Band. "We have a strong family here and a strong history and that's helped us." Cathryn says.
Another student, Conner Branch, says this will be his first time attending the festival. Even though it is online, it's something he is looking forward to. "Although this is virtual this year, it is still an awesome learning opportunity for the whole band, especially me, you know, trying the past couple years not making it in but this year, it is awesome." Branch tells WAND News.
According to Cathryn, this festival is the best way to end her high school band career. "This is kind of the perfect ending to a very very different senior year."