EFFINGHAM, Ill. (WAND) — Former Illinois Attorney General candidate Thomas DeVore filed a lawsuit in Effingham County against Governor Pritzker, State Senate President Harmon, Illinois House Speaker Welch, and Attorney General Raoul in response to the assault weapons ban signed last week.
Full copies of the Complaints and Motions can be found at news outlet, Illinois Review.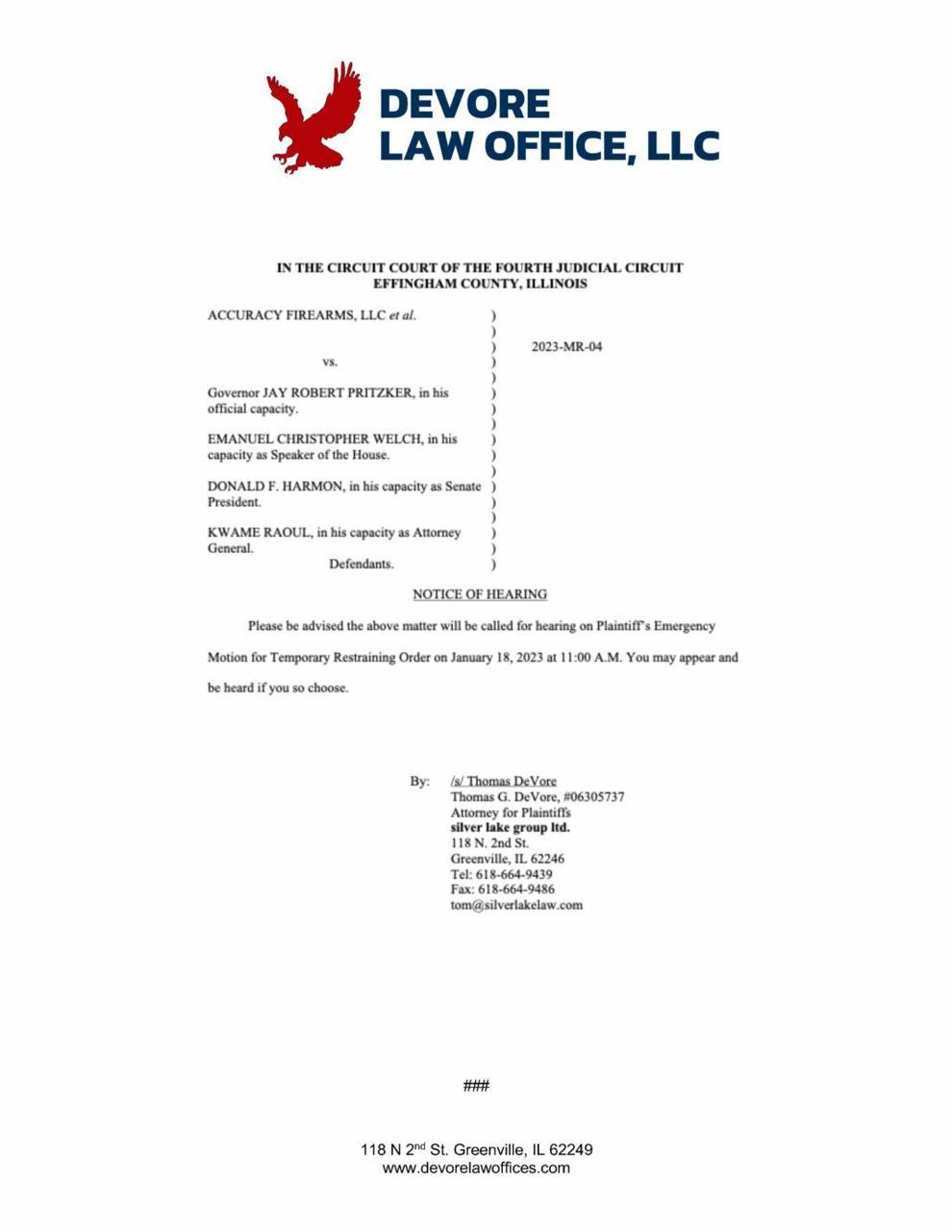 Regarding the suit, DeVore said, "No longer can the citizens sit idly by while bureaucrats destroy the very foundational fabric of our great Republic. It's an honor of my lifetime to play a role in representing the People against tyranny. Whether it be with the Illinois Supreme Court or the United States Supreme Court, we will continue to seek redress at every available turn until such time as the foundational principles which make this country great are restored to the People."
According to the release, an emergency hearing has been scheduled for 11:00 a.m. tomorrow in Effingham County where DeVore will be seeking a temporary restraining order.
Updates regarding the suit can be found at Devore's Law Office website.
Copyright 2023. WAND TV. All rights reserved.