SPRINGFIELD, Ill. (WAND) — Illinois House Republicans are demanding more ethics reforms on the one-year anniversary of former House Speaker Mike Madigan's indictment on federal corruption charges.
"Ethics and corruption are one of the top priorities of the House Republican Caucus and one of the things that needs to change in the most dramatic way in the state of Illinois," said Rep. Ryan Spain (R-Peoria). 
Spain served on the House special investigative committee that looked into alleged wrongdoing of Madigan and his confidants. He plans to file a resolution asking the House to ban the state from placing a portrait of the former long-time Speaker in the chamber. 
Rep. Patrick Windhorst (R-Metropolis) joined Spain in thanking U.S. Attorney John Lausch for his work in the years-long investigation of Madigan. The House Republicans want the chamber to approve a resolution celebrating Lausch's dedication before he leaves the office on March 11.
"We have not solved the problem of corruption in Illinois government. There is much more to do," Windhorst said. "But U.S. Attorney Lausch has moved Illinois forward in a meaningful and significant way." 
The caucus argues that Illinois lags behind other state in enacting meaningful legislation to eliminate conflicts of interest and empower the Legislative Inspector General. Republicans told reporters Thursday that lawmakers need to choose between personal profit and public service. 
Rep. Blaine Wilhour (R-Effingham) said he feels the revolving door between lawmakers and lobbyists is a joke, even though state lawmakers approved a one-year window for the revolving door last year.
"We need nothing less than the strongest anti-corruption safeguards in the country to start to restore some much-needed credibility here and to ensure that corrupt politicians like Mike Madigan never get the kind of power over the citizens that they've had in this state ever again," Wilhour said.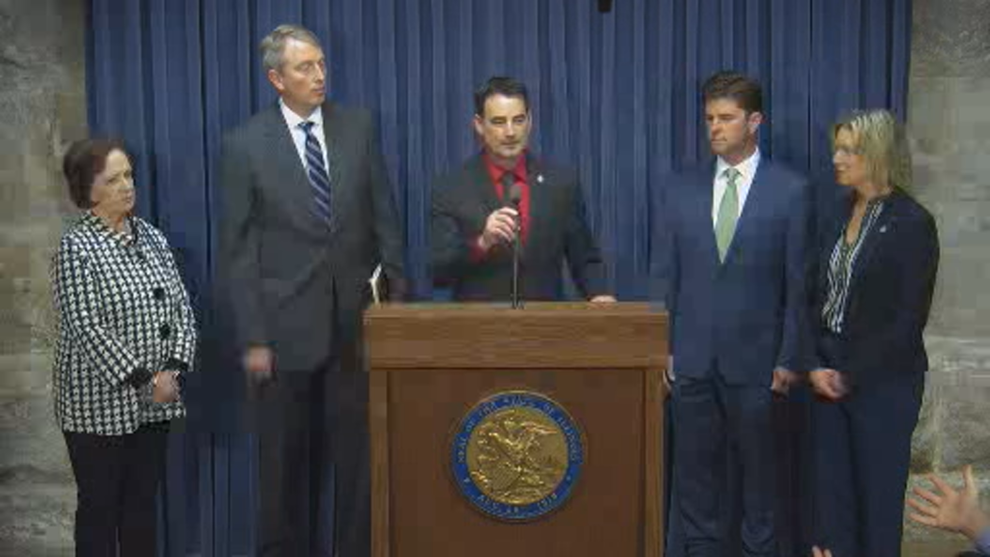 He personally filed a proposal to require a three-year window before lawmakers can become lobbyists. House Republicans have also filed bills to give the Legislative Inspector General subpoena power for legislative investigations.
Wilhour and other GOP members said they will also continue to fight for citizens to have the opportunity to override laws through ballot initiatives. Yet, none of those ideas will be heard before the committee deadline Friday as Wilhour's bills are locked in the House Rules Committee. 
Copyright 2023. WAND TV. All rights reserved.