SPRINGFIELD, Ill. (WAND) — Drugmaker Eli Lilly announced last week that the company would cap the co-pay for insulin at $35. Now, Illinois lawmakers could pass a plan to lower the fee to $35 per month for all insulin.
Rep. Will Guzzardi (D-Chicago) and former Sen. Andy Manar (D-Bunker Hill) championed a plan in 2019 to cap the monthly cost of insulin at $100.
Health care experts say uninsured diabetics currently pay over $275 for a vial of insulin. Guzzardi explained insulin manufacturers continue to raise the list price while pharmacy benefit managers take their own cut of the money. He stressed that the patent for insulin was sold for $3 to help people get the life saving drug.
"A hundred plus years later, there are three companies that make over 90% of the world's insulin and the costs have gone up over a thousand percent in recent years," Guzzardi said Wednesday night. "So, there are a lot of factors that contribute to it and we believe capping this co-pay will be one way to help bring this cost down for consumers." 
The House Prescription Drug Affordability & Accessibility Committee unanimously supported this plan. House Bill 2189 now heads to the House floor for further consideration.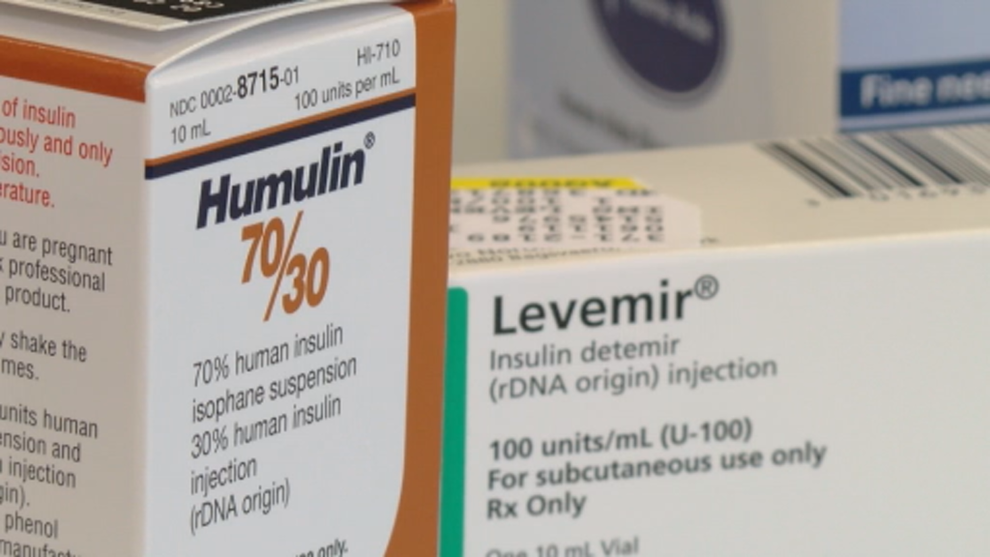 Although, Guzzardi hopes to file an amendment to allow all diabetics in Illinois to pay $35 for insulin regardless of insurance coverage.
"Even if you don't have insurance and you're not covered by this co-pay cap, you'll still pay no more than what the state negotiated for insulin," Guzzardi said. "I think there's a lot of mechanisms we can pursue to bring the costs down here and hopefully not just for insulin, but for EpiPens, and for high cost cancer drugs, and for all the medications that we know are causing people problems." 
Copyright 2023. WAND TV. All rights reserved.