(WAND) - A Facebook page claiming to be Kohl's is fake, according to Kohl's. 
The fake page was created on Sunday, according to the page's history.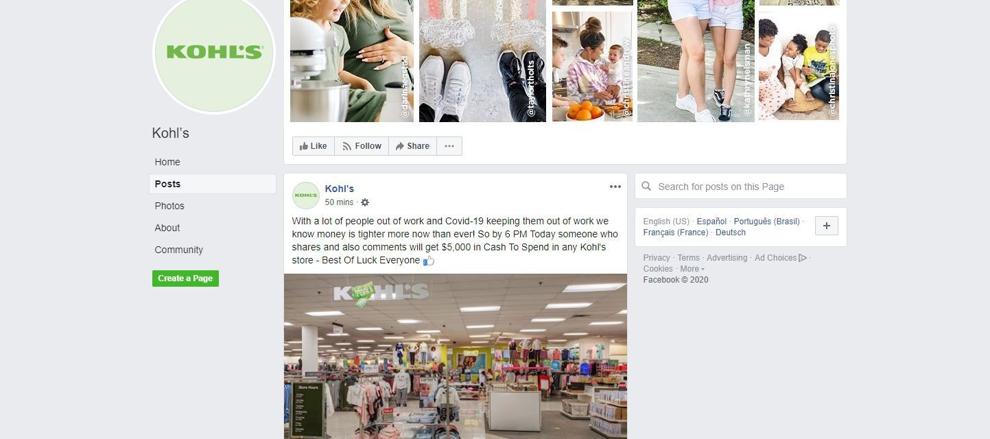 On the Facebook page, a post said "With a lot of people out of work and Covid-19 keeping them out of work we know money is tighter more now than ever! So by 6 PM Today someone who shares and also comments will get $5,000 in Cash To Spend in any Kohl's store - Best Of Luck Everyone"
According to Kohl's this is a fake page and not associated with the company. They have reached out to Facebook to remove the spoof page.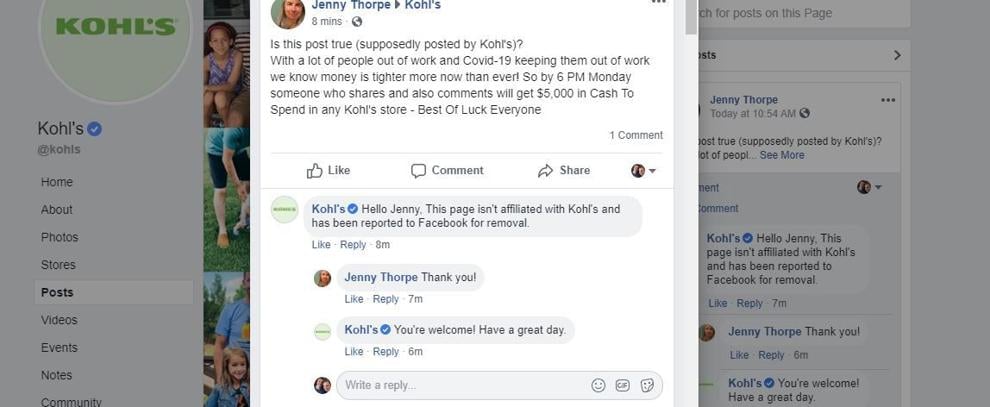 The two giveaway posts on the page are the only things shared on the fake page and have over 30,000 shares between the two.