(WAND WEATHER) — After a cloudy and rainy week across the Midwest, an incoming area of low pressure looks to increase snow chances across Central Illinois.
Winter snow chances are driven by the location of the low.
A more northerly track would increase our chances of rain, while a southerly track increases snow chances. Currently the track of the Low remains off to our south, leading to snow chances for Central Illinois.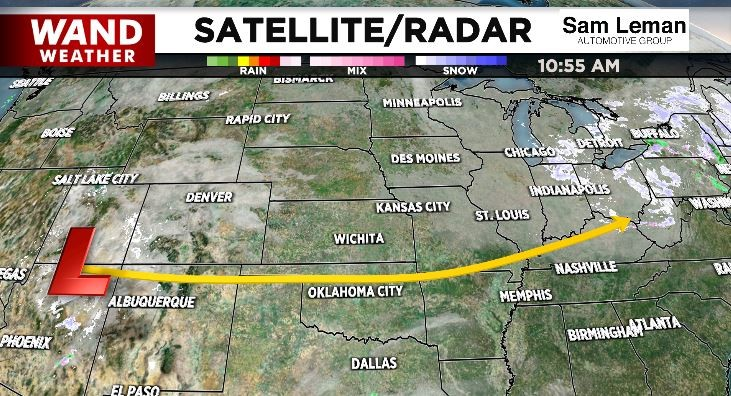 Timing for snow chances remains Saturday night into Sunday morning as temperatures drop off to around 30°.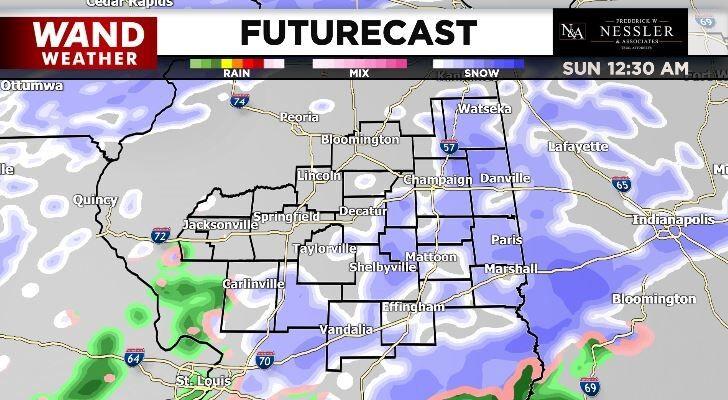 This weekend's snow chance is not an impressive opportunity to see accumulation, with WAND Meteorologists suggesting many receiving less than an inch.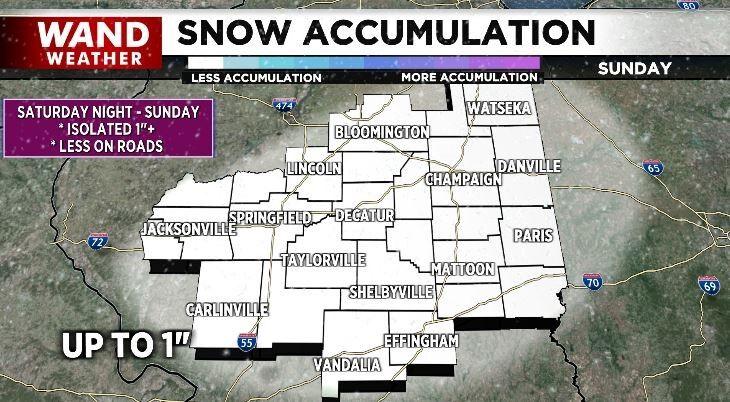 While an isolated 1" + is possible for some communities, there may be even less amounts on roadways after a recent warm spell. Roads may still be slick in some cases, so it's advised to use caution while driving Saturday night into Sunday afternoon.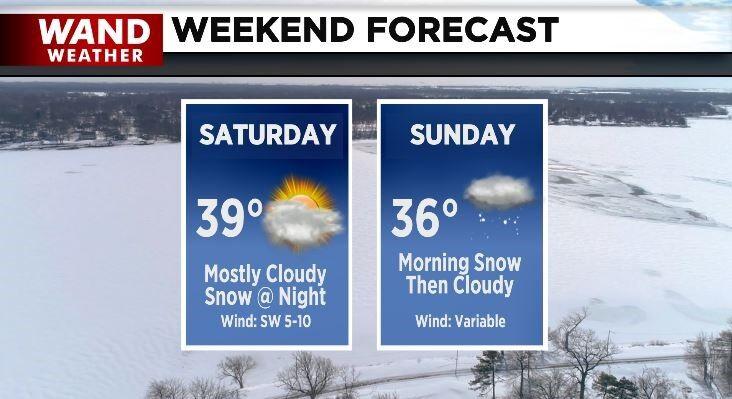 For the latest on your weather, you can download the WAND Weather App. Just search "WAND WX" in the Google Play or Apple App Store.
Copyright 2023. WANDTV. All Rights Reserved.