ILLINOIS (WAND)- A deepening trough Friday Night, could bring the possibility of snow accumulation across parts of Central Illinois, as well as freezing temperatures. A few showers could kick-start the even late Friday afternoon, but as temperatures drop, rain will transition into snow.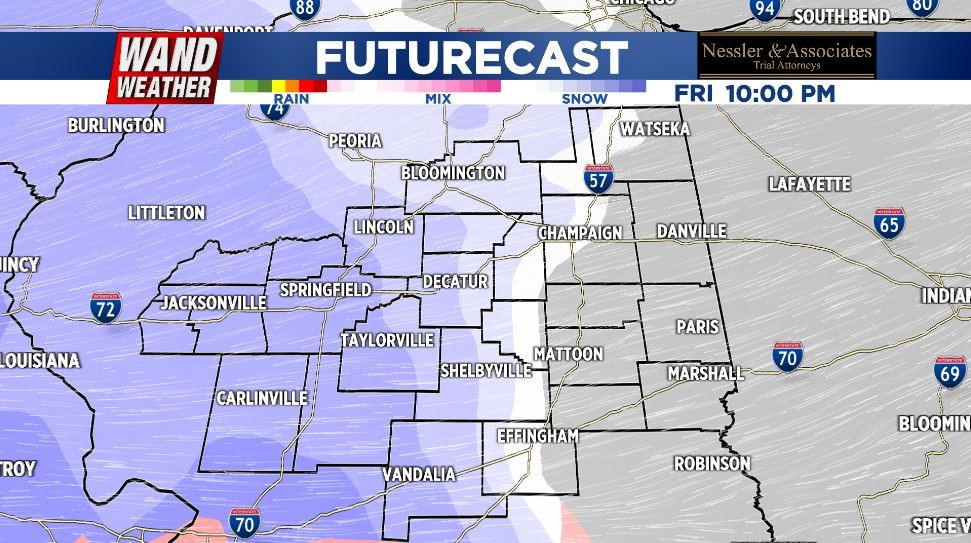 Heaviest snow totals remain further to the west, but West Central Illinois could receive between 1-3", with the 3" mark be the extreme for some. The further east/northeast you go, the less likely you are to see accumulation.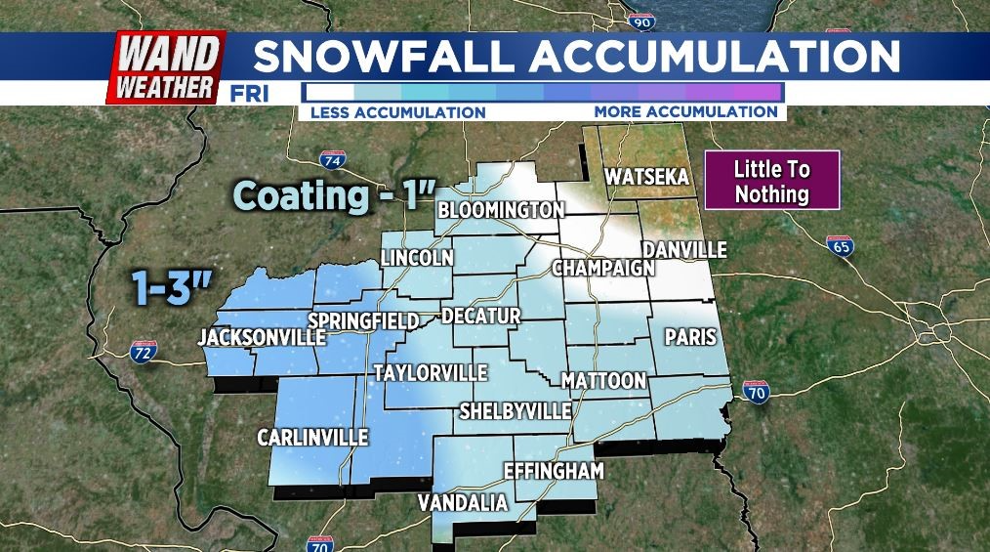 Recent model trends have shown the Low pressure focusing more towards Central/Western Missouri. If this trend continues, we could see snow accumulation totals decrease over the next few hours.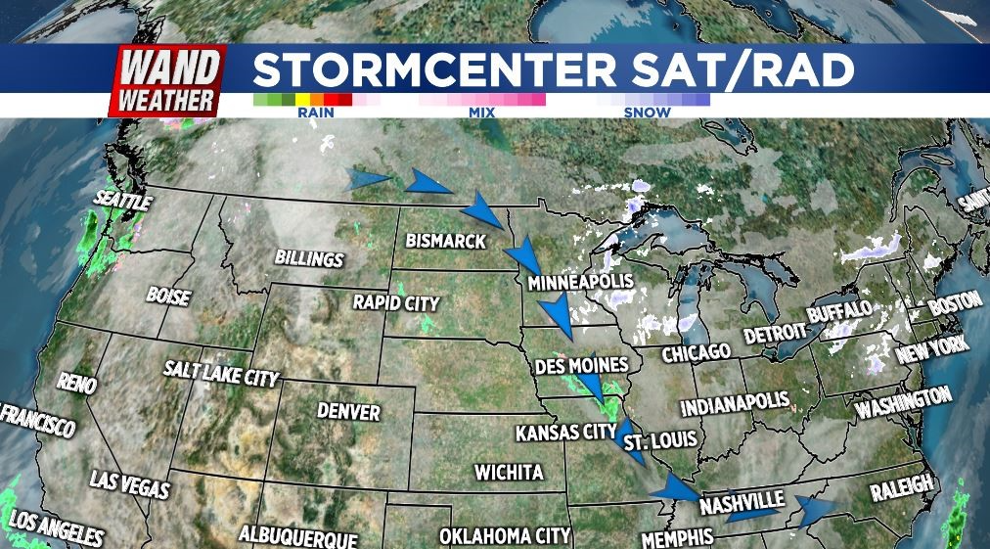 Our Stormcenter Meteorologists will continue to track this system and update you when more information comes out.