SPRINGFIELD, Ill. (WAND) - IHSA coaches, athletes, parents and fans are gearing up for a pair of "Let Us Play" rallies next weekend.
Numerous coaches and players have tweeted out the picture below, advertising the rally.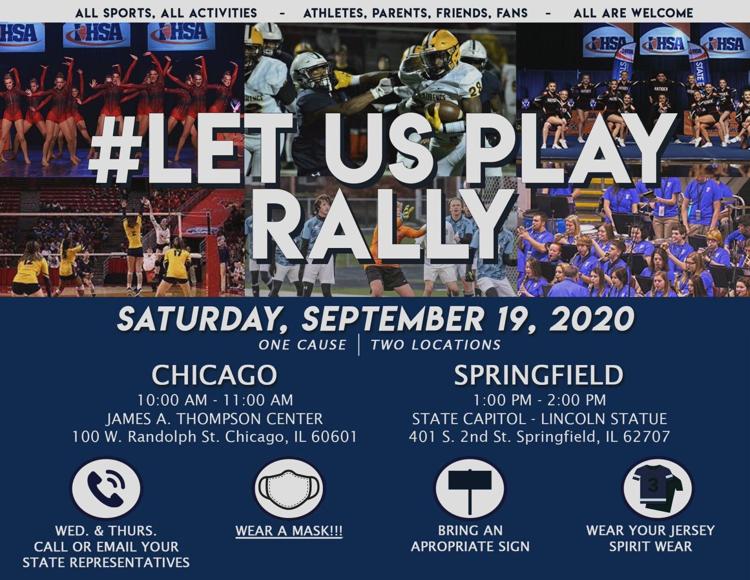 Both will take place on Saturday, September 19. One will take place at the James A. Thompson Center in Chicago from 10 a.m. to 11 a.m. The other will be in Springfield at the State Capitol from 1 p.m. to 2 p.m. Anyone is welcome to go and have their voices heard.
WAND Sports reached out to Sacred Heart Griffin head coach Ken Leonard, the winningest football coach in the history of the IHSA. Leonard said the IHSA is fully supporting the rally, calling it a unified front to have fall sports. Supporters are advocating for state finals in some capacity. Coaches are reaching out to others across the state for more support. 
In July, the IHSA announced its plan for the 2020-21 school year, moving some fall sports to the spring and allowing others to continue as planned with restrictions.
The IHSA sent a letter to Gov. Pritzker last week, asking for authority to control the return of sports. As of Sunday, the organization had not received a response.