PAXTON, Ill. (WAND) - A cat rescued by the Paxton Veterinary Clinic now has a place to call home. 
The cat was brought to the clinic in March with a swollen face, singed hair and bad burns. The cat was named Marvel and the community came together to help him overcome his injuries. 
Marvel's new owner said that the cat didn't even know how to play with toys at first. Now he's doing well and playing with the other family pets.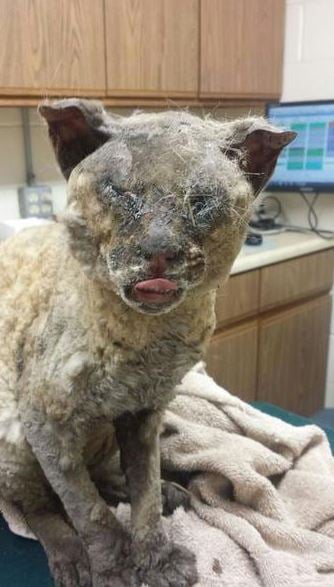 Someone who wanted to remain anonymous brought the cat in after finding it at the side of a road.
Vet crews said they do not know where the cat was injured.
Marvel's face was so swollen, they could not see his eyes. Crews gave him pain medications and used a heating pad to raise his body temperature.