SPRINGFIELD, Ill. (WAND) — Illinois Army National Guard Soldier Anthony McClain, of Springfield, took a "major" step in his 27-year military career when he was promoted to major in a ceremony on Friday.
"You want Soldiers like Tony to achieve these ranks because they work so hard," said Maj. Gen. Rodney Boyd, Assistant Adjutant General - Army and Commander of the Illinois Army National Guard. "Tony is ready to live up to the new challenges which come with the new rank."
At the Illinois Military Academy on Camp Lincoln, Boyd thanked McClain's family for supporting him throughout his career, especially his wife, Tarah, who also serves in the Illinois National Guard.
"Being a husband-and-wife team with both serving in the military cannot be easy and thank you to the support system which allows them both to serve."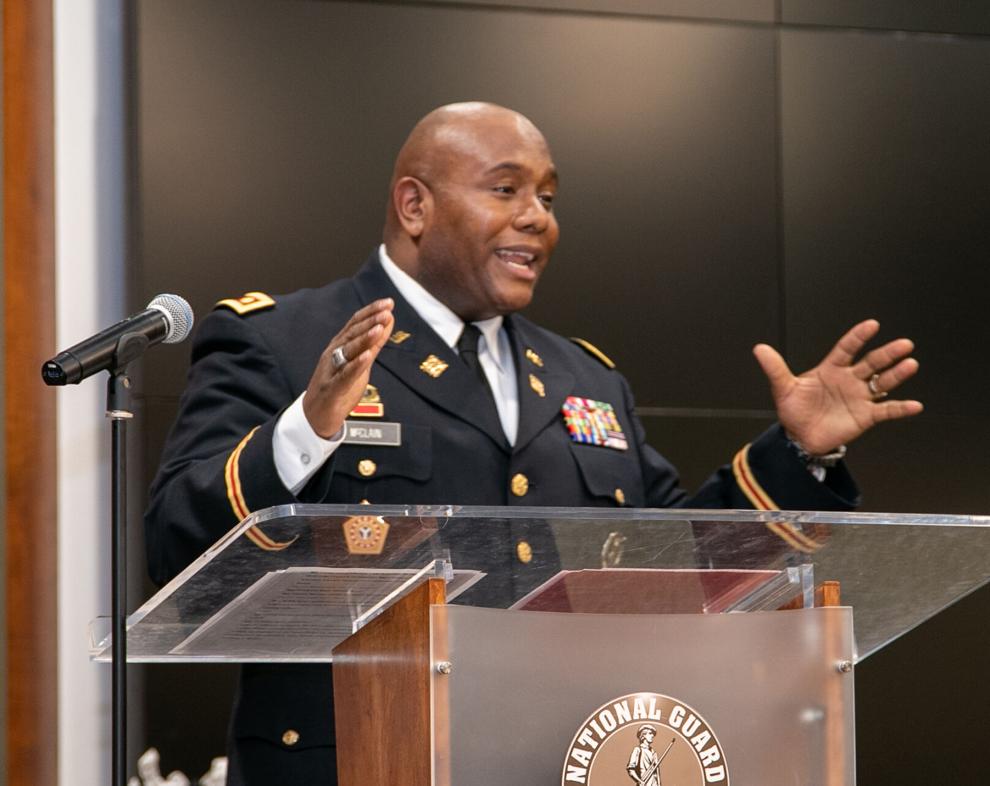 McClain enlisted in the military in 1996, spending the next 14 years as an enlisted Soldier before receiving his commission through the Illinois National Guard Officer Candidate School in 2010. He has served in a variety of leadership and staff positions in the Illinois National Guard. He was appointed as the Security Cooperations Officer in March 2021. As the Security Cooperations Officer, McClain is responsible for the overall planning, coordination, and execution of the State Partnership Program with Poland and the Homeland Defense Cooperation with the Israeli Homefront Command.
He was also appointed the Director of Diversity, Equity and Inclusion for the ILNG in October 2021. As the DEI director, he provides strategic leadership and administrative oversight for maintaining a range of successful practices and initiatives for supporting an organizational climate that values and prioritizes equality, diversity and inclusiveness within the Illinois National Guard and Department of Military Affairs.
"I will continue to take care of people and do my part to take care of this organization," he said. "I will work to move the organization forward and represent the Illinois National Guard honorably."
Copyright 2023. WAND TV. All rights reserved.