NAVARRE BEACH, Fla. (WAND) - For parents, family photographs would not be complete without their children, and for a North Carolina couple, that meant all of their children.
Eric and Zandra Wingfield of Sapphire, North Carolina are parents to a little boy, Samuel.
They are also parents to two daughters, one lost during pregnancy and one who was stillborn.
When it came to capturing their family, photographer Tiffany Fullove decided to include all three.
The family drove to Navarre Beach, Florida to meet Fullove for a photo session on the beach.
The result is stunning photos showing Eric and Zandra with Samuel in between and the silhouettes of their daughters, Annabelle and Sariah, holding their other hands.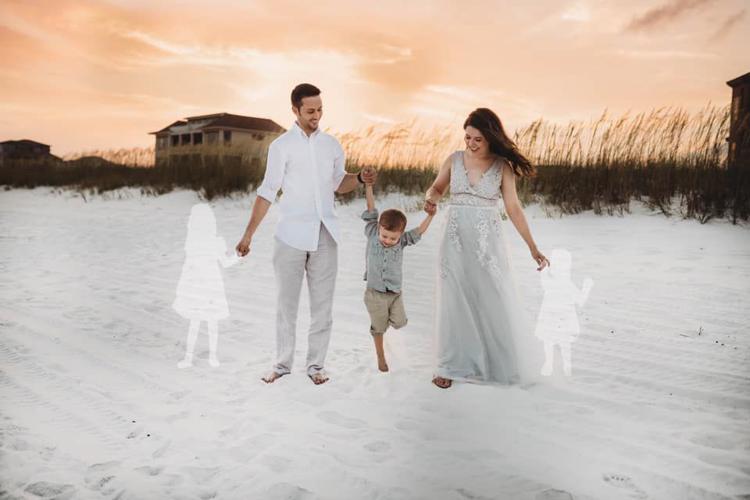 Annabelle was a child they miscarried during their first trimester. Their daughter, Sariah, was stillborn.
"I knew in my heart we needed to include all their babies. As someone who has suffered the loss of 4 babies myself, I often times feel like people only remember my living children. But not all my babies, but to me they were very real," Fullove shared. 
Allix Cox with Serendipity Photography helped Fullove create the children's silhouettes to include in the photos.
The pictures have already been shared hundreds of times on social media.